Rendezvous in Black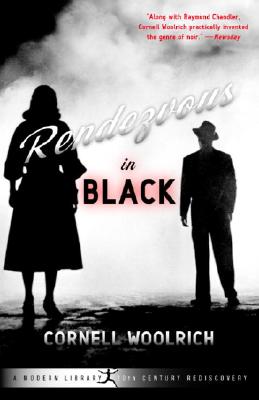 Rendezvous in Black
Modern Library, Paperback, 9780812971453, 240pp.
Publication Date: March 16, 2004
* Individual store prices may vary.
Shop Local
Enter your zip code below to find indies closest to you.
Description
On a mild midwestern night in the early 1940s, Johnny Marr leans against a drugstore wall. He's waiting for Dorothy, his fiancée, and tonight is the last night they'll be meeting here, for it's May 31st, and June 1st marks their wedding day. But she's late, and Johnny soon learns of a horrible accident—an accident involving a group of drunken men, a low-flying charter plane, and an empty liquor bottle. In one short moment Johnny loses all that matters to him and his life is shattered. He vows to take from these men exactly what they took from him. After years of planning, Johnny begins his quest for revenge, and on May 31st of each year—always on May 31st—wives, lovers, and daughters are suddenly no longer safe.
About the Author
The Author. During the 1940s, Cornell Woolrich (1903-1968) wrote eleven novels that, according to Francis M. Nevins in his Introduction, "are unsurpassable classics in the poetry of terror . . . [and] make up the finest group of suspense novels ever written." Woolrich, whose early Jazz Age novels were published in his twenties, also produced many romantic short stories that foreshadow some of the themes of his later work. Notes Nevins: "Woolrich's world is a feverish place where the prevailing emotions are loneli-ness and fear. . . ." The Editor. Francis M. Nevins has won two Edgar awards from the Mystery Writers of America for his scholarly work on Cornell Woolrich and Ellery Queen. By training a lawyer, he has written many essays on the nexus between fiction and the law. But to readers of Ellery Queen's Mystery Magazine, Mr. Nevins is perhaps best known as the author of dozens of classic detective stories, many of them collected in Night Forms (2010). Two of his Milo Turner mystery novels are due to be reissued in 2012.
Praise For Rendezvous in Black…
"Along with Raymond Chandler, Cornell Woolrich practically invented the genre of noir."
—Newsday