Emily Dickinson in Love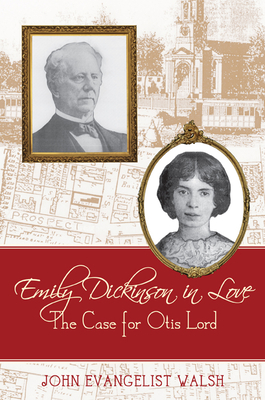 Emily Dickinson in Love
The Case for Otis Lord
Rutgers University Press, Hardcover, 9780813552750, 200pp.
Publication Date: May 16, 2012
* Individual store prices may vary.
Buy Now
or
Shop Local
Enter your zip code below to purchase from an indie close to you.
Description
"From the award-winning author of Poe the Detective: The Curious Circumstances Behind "The Mystery of Marie Roget""" comes a compelling argument for the identity of Emily Dickinson's true love"" "Proud of my broken heartSince thou didst break it, Proud of the pain IDid not feel till thee . . .Those words were written by Emily Dickinson to a married man. Who was he?For a century or more the identity of Emily Dickinson's mysterious "Master" has been eagerly sought, especially since three letters from her to him were found and published in 1955. In "Emily Dickinson in Love," John Evangelist Walsh provides the first book-length treatment of this fascinating subject, offering a solution based wholly on documented facts and the poet's own writings.Crafting the affair as a love story of rare appeal, and writing with exquisite attention to detail, in Part I Walsh reveals and meticulously proves the Master to be Otis Lord, a friend of the poet's father and a man of some reputation in law and politics. Part II portrays the full dimensions of their thirty-year romance, most of it clandestine, including a series of secret meetings in Boston.After uncovering and confirming the Master's identity, Walsh fits that information into known events of Emily's life to make sense of facts long known but little understood--Emily's decision to dress always in white, for instance, or her extreme withdrawal from a normal existence when she had previously been an active, outgoing friend to many men and women.In a lengthy section of Notes and Sources, Walsh presents his proofs in abundant detail, demonstrating that the evidence favors one man so irresistibly that there is left no room for doubt. Each reader will decide if he has truly succeeded in making the case for Otis Lord.
About the Author
John Evangelist Walsh is the author of more than a dozen books of history and biography, including "Midnight Dreary: The Mysterious Death of Edgar Allan Poe"; "Unraveling Piltdown: The Science Fraud of the Century and Its Solution"; and "The Shadows Rise: Abraham Lincoln and the Ann Rutledge Legend".