Soldier of Finance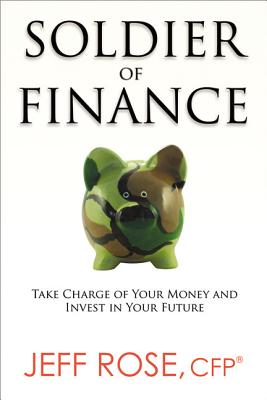 Soldier of Finance
Take Charge of Your Money and Invest in Your Future
AMACOM/American Management Association, Paperback, 9780814433287, 210pp.
Publication Date: September 9, 2013
* Individual store prices may vary.
Buy at Local Store
Enter your zip code below to purchase from an indie close to you.
or
Buy Here
Description
Too much debt? Not enough savings? Stop your whining and get to work. It's time to become a battle-ready financial warrior, prepared to tackle any money challenge. Modeled on the Soldier's Handbook, which is issued to all new U.S. Army recruits, "Soldier of Finance" is a no-nonsense, military-style training manual to overcoming financial obstacles and building lasting wealth. Written by Jeff Rose, a Certified Financial Planner(TM) and army veteran with extensive combat experience, the book is divided into 14 modules, each section covering an essential element of financial success. You will learn how to: Evaluate your position and commit to change * Target and methodically eliminate debt * Clean up your credit report * Create tactical budgets * Build emergency savings * Invest for the short and long term * Determine an affordable mortgage size, insurance needs, and more. Complete with tales from the trenches and useful tools including quizzes, debriefings, and more--"Soldier of Finance" is the survival guide you need to face down your finances and bring order and prosperity to your life.
About the Author
Jeff Rose is a financial professional who also served with the Army National Guard for nine years. Deployed to Iraq in Jan 2005, he served 16-months as a squad leader, acquiring the rank staff sergeant E-6. A Certified Financial Planner , with over 10 years experience, Jeff co-founded Alliance Investment Planning Group in Dec 2007 before founding his own investment advisory firm, Alliance Wealth Management, in May of 2011. The author of several popular blogs, www.goodfinancialcents.com and www.SoldierOfFinance.com, both recognized in the top 20 personal finance blogs by www.wisebread.com, Jeff is a regular contributor to US News and www.Equifax.com. The Huffington Post, Wall Street Journal, Kiplinger, Yahoo Finance, and Reuters have all featured his blogs.