Havana and Other Missing Fathers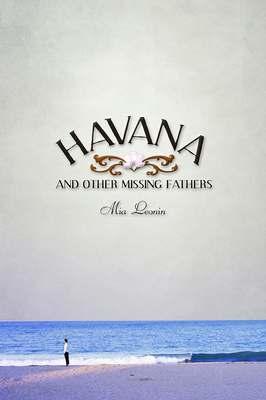 Havana and Other Missing Fathers
University of Arizona Press, Paperback, 9780816528158, 163pp.
Publication Date: September 15, 2009
* Individual store prices may vary.
Buy at Local Store
Enter your zip code below to purchase from an indie close to you.
or
Not Currently Available for Direct Purchase
Description
Mia Leonin spent the first sixteen years of her life believing her father was dead. All she knew of the man came through stories told by her mother. At times he had been a surgeon, at others a psychiatrist. In truth, he had been a fantasy.
Shortly after her sixteenth birthday, Leonin learned from her mother that her father, a Cuban exile, was very much alive and living in Florida. Her attempts to contact him, however, were thwarted until four years later, when she left home in search of her roots.
She meets her father, but trying to discover the truth behind him proves to be a more daunting task. Her journey takes her to Miami, Colombia, and Cuba, and her search for cultural identity leads her to create memories, friendships, and romances. She finds moments of connection and redemption, ending up in Havana not as a cultural tourist but as an illegitimate daughter of Cuba looking for validation. What she discovers is an island bereft of fathers and brimming with paternalism. As she becomes entangled with two different men, she descends further into the Havana of poverty, humiliation, and despair, as well as the ever-inventive city that is as passionate as it is contradictory.
Insightful, imaginative, and often poetic, "Havana and Other Missing Fathers" is Mia Leonin's recollection of this journey and her longing to learn more about her origins. In the end, she must learn to accept the answers she discovers as well as the questions that remain.
About the Author
Leonin is the author of two books of poetry, Braid and Unraveling the Bed, both from Anhinga Press. A travel memoir is forthcoming from University of Arizona Press. She has received grants and awards from the Academy of American Poets, the Barbara Deming Memorial Fund, the Florida Arts Council, and the NEA/Annenberg Institute on Theater and Musical Theater. Leonin teaches creative writing at the University of Miami and writes extensively on theatre, dance, and culture in Miami.
Praise For Havana and Other Missing Fathers…
"This memoir, much to its credit, transcends the local and cultural and, by this very fact, manages to elevate it and to render the borderland culture of 'exile' in striking bas-relief. This is a book worth finding and a life worth journeying with." —Multicultural Review