The Katherine Mansfield Notebooks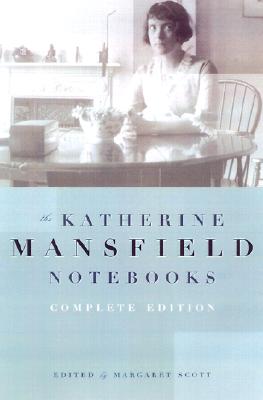 The Katherine Mansfield Notebooks
University of Minnesota Press, Paperback, 9780816642366, 355pp.
Publication Date: November 20, 2002
* Individual store prices may vary.
Not Currently Available for Direct Purchase
or
Shop Local
Enter your zip code below to purchase from an indie close to you.
Description
Katherine Mansfield (1888-1923) published three collections of short stories -- In a German Pension, Bliss, and The Garden Party -- during her tragically short life, and was acclaimed as one of modernism's most daring and original writers. After her death from tuberculosis in France, Mansfield's private writings and letters were edited by her husband, John Middleton Murry, and published in four volumes between 1927 and 1954. Murry, however, took liberties in recasting his wife's journals and notes. He excluded most of the vast mass of material and revised much of what he included, resulting in a distorted image of Mansfield as a passive, ethereal spirit.
More than four decades later, the real Mansfield finally emerges in The Katherine Mansfield Notebooks, the first unexpurgated edition of her private writings. Fully and accurately transcribed by editor Margaret Scott, these infrequent diary entries, drafts of letters, introspective notes jotted on scraps of paper, unfinished stories, half-plotted novels, poems, recipes, and shopping lists offer a complete and compelling portrait of a complex woman who was ambitious and at times ruthless, neurotic and sexually voracious, witty and acerbic, fascinated with the minutiae of daily life and obsessed with death.

About the Author
Katherine Mansfield was a popular New Zealand short-story writer best known for the stories "The Woman at the Shore," "How Pearl Button Was Kidnapped," "The Doll s House," and her twelve-part short story "Prelude," which was inspired by her happy childhood. Although Mansfield initially had her sights set on becoming a professional cellist, her role as editor of the Queen s College newspaper prompted a change to writing. Mansfield s style of writing revolutionized the form of the short story at the time, in that it depicted ordinary life and left the endings open to interpretation, while also raising uncomfortable questions about society and identity. Mansfield died in 1923 after struggling for many years with tuberculosis.

Scott is National Library research fellow at New Zealand's National Library in Wellington.