The Collected Writings of Zelda Fitzgerald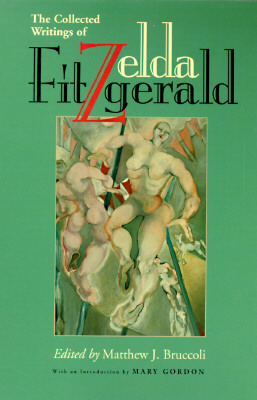 The Collected Writings of Zelda Fitzgerald
University Alabama Press, Paperback, 9780817308841, 512pp.
Publication Date: March 30, 1997
* Individual store prices may vary.
Buy at Local Store
Enter your zip code below to purchase from an indie close to you.
or
Buy Here
Description
Zelda Sayre Fitzgerald has long been perceived as thetragic "other half" of the Scott and Zelda legend. Born in Montgomery, Alabama, this southern belle turned flapper was talented in dance, painting, and writing but lived in the shadow of her husband's success. Her writingcan be experienced on its own terms in Matthew Bruccoli's meticulouslyedited "The Collected Writings of Zela Fitzgerald."
The collection includes Zelda's only published novel, "Save Me the Waltz," an autobiographical account of the Fitzgeralds'adventures in Paris and on the Riviera; her celebrated farce, "Scandalabra";eleven short stories; twelve articles; and a selection of letters to herhusband, written over the span of their marriage, that reveals the couple'sloving and turbulent relationship.
Zelda Sayre Fitzgerald has long been an American culturalicon. "The Collected Writings" affirms her place as a writer and asa symbol not only of the Lost Generation but of all generations as shestruggled to define herself through her art.

About the Author
American writer Zelda Sayre Fitzgerald is known as much for her volatile marriage to novelist F. Scott Fitzgerald as she is for her own published work, Save Me the Waltz. Married to Fitzgerald at a young age, Zelda was an icon of the Jazz age, personifying the energy and excess of the Roaring Twenties. As expatriates in Europe, the Fitzgeralds were members of the Lost Generation, socializing with such literary celebrities as Ernest Hemingway and T. S. Eliot. Overshadowed for much of her marriage by her husband s success, Zelda sought to define her own identity through a variety of artistic endeavours including writing, dance, and art. The strain of her turbulent marriage contributed to her admittance to a sanatorium in 1930, at which time she was diagnosed with schizophrenia. Zelda spent the rest of her life in and out of institutions, and finally died tragically in a fire in 1948.

Born in Montgomery, Alabama, in 1900, Zelda Fitzgerald was an American writer and the wife F. Scott Fitzgerald. A novelist, poet, and dancer, she was an icon of the 1920s.

Edmund Wilson (1895-1972) was a novelist, memoirist, playwright, journalist, poet, and editor but it is as a literary critic that he is most highly regarded.
Mary Gordon's most recent novel is "Spending."