My Life and Dr. Joyce Brothers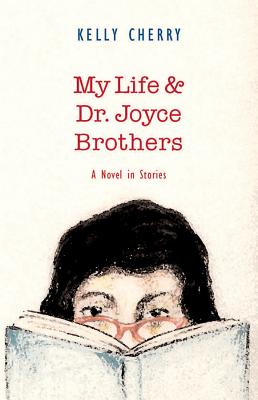 My Life and Dr. Joyce Brothers
University Alabama Press, Paperback, 9780817312435, 240pp.
Publication Date: July 2, 2002
* Individual store prices may vary.
Buy at Local Store
Enter your zip code below to purchase from an indie close to you.
or
Not Currently Available for Direct Purchase
Description
This highly praised novel is a wry and caring tale of a woman struggling to overcome a difficult past and a barren present to establish a sense of self in the world.
Nina is a Virginia belle, now out shoveling Wisconsin snow. Divorced, childless, and middle-aged, she's alone again, having been recently left by the man she loves. She has a cute, cuddly dog for company, but what she really wants is a baby--a desire magnified by the insistent ticks of her biological clock--and the "right man" to father it. She consults the gurus of self-help for guidance. In so doing, she must confront an old ghost--that of family incest and the handsome, brilliant, ruined brother whose Svengalian pull has dominated her life.

When it was first published in 1990, "My Life and Dr. Joyce Brothers" received glowing reviews for its freshness and mastery. Alison Lurie praised it as "a witty and moving account of what it's like to be a woman in America today, when the promise to Have It All has become a demand." The "Washington Post" stated, "so honest are the passion and pain . . . So complete the world created. . . . Histories are revealed with a well-timed line, ironies distilled to a moment." And the "Los Angeles Times Book Review" commented that rather than becoming a sad tale of the battle between the sexes, this book is "far too witty, too savvy, too lyrical and compassionate to resort to bitterness."

"In My Life and Dr. Joyce Brothers," Kelly Cherry writes with lightness and grace about some of life's most serious subjects--the nature of family, aging parents, alcoholism, sexual violation. As her brave heroine journeys from self-blame to self-help, a beam of humor lights her way. How Nina finds her answers--and triumphs in a way she couldn t possibly have predicted--makes this a fascinating story alive with joy and with sorrow.

Kelly Cherry is Eudora Welty Professor Emerita of English and Evjue-Bascom Professor Emerita in the Humanities at the University of Wisconsin as well as a prominent southern poet and writer, author of "In the Wink of an Eye" and "Natural Theology.
About the Author
Kelly Cherry is the author of twenty-one books of fiction (long and short), poetry, memoir, essay, and criticism. She has also published nine chapbooks and translations of two classical dramas. Her most recent titles are "The Life and Death of Poetry" (March 2013) and the chapbook "Vectors: J. Robert Oppenheimer: The Years Before the Bomb". Her fiction has appeared in "Best American Short Stories", "Prize Stories: The O. Henry Awards", "The Pushcart Prize", and "New Stories from the South, " and has won three PEN Syndicated Fiction awards. Her story collection "The Society of Friends" (which, she says, has nothing to do with the Society of Friends) received the Dictionary of Literary Biography Award for Short Fiction for the best collection published in 1999. For her poetry she received the inaugural Hanes Prize for a body of work. Other awards are listed in Wikipedia. Her book of new and selected poems, titled "Hazard and Prospect", was a finalist for the Poets' Award. Cherry says, "I write because I have ideas that can be realized only by writing. Luckily, I love to write. And I love to hear from those who read my work and respond to the heart of what I write."

Lynne Cherry is the author and/or illustrator of over thirty award-winning books for children. Her best-selling books such as The Great Kapok Tree and A River Ran Wild teach children to respect the earth. Lynne lectures widely-and passionately--about how children can make a difference in a democratic society--if they feel strongly about something, they can change the world. She explains to educators how using nature to integrate curriculum makes a child's learning relevant. Lynne's books were inspired by her love of the natural world and she is an avid canoeist and hiker.