The New Deal and Modern American Conservatism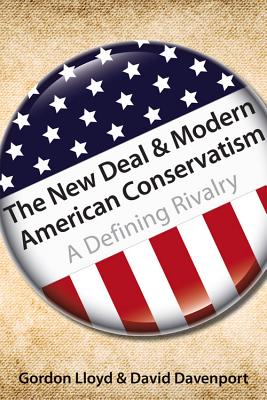 The New Deal and Modern American Conservatism
A Defining Rivalry
Hoover Institution Press, Hardcover, 9780817916848, 135pp.
Publication Date: October 1, 2013
* Individual store prices may vary.
Buy at Local Store
Enter your zip code below to purchase from an indie close to you.
or
Buy Here
Description
Providing an often-overlooked historical perspective, Gordon Lloyd and David Davenport show how the New Deal of the 1930s established the framework for today's US domestic policy and the ongoing debate between progressives and conservatives. They examine the pivotal issues of the dispute, laying out the progressive-conservative arguments between Hoover and Roosevelt in the 1930s and illustrating how those issues remain current in public policy today.
The authors detail how Hoover, alarmed by the excesses of the New Deal, pointed to the ideas that would constitute modern US conservatism and how three pillars liberty, limited government, and constitutionalism formed his case against the New Deal and, in turn, became the underlying philosophy of conservatism today. Illustrating how the debates between Franklin Roosevelt and Herbert Hoover were conducted much like the campaign rhetoric of liberals and conservatives in 2012, Lloyd and Davenport assert that conservatives must, to be a viable part of the national conversation, go back to come back because our history contains signposts for the way forward.
About the Author


David Davenport (Danville, CA) is the former president of Pepperdine University and a current research fellow at the Hoover Institution at Stanford University. During his long and illustrious career he has held top positions in many civic and educational organizations and been regularly cited in publications such as Time magazine, the New York Times, and Fortune.