Just Beneath My Skin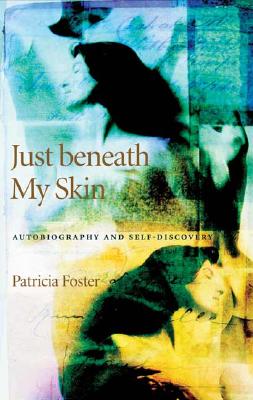 Just Beneath My Skin
Autobiography and Self-Discovery
University of Georgia Press, Hardcover, 9780820326825, 177pp.
Publication Date: October 11, 2004
* Individual store prices may vary.
Not Currently Available for Direct Purchase
or
Shop Local
Enter your zip code below to purchase from an indie close to you.
Description
Writing about oneself, says Patricia Foster, "engages in truth but depends on the imagination, on the life just beneath the skin, a life that's impressionistic and fragile." These eleven closely linked personal essays are at once an absorbing chronicle of a life fully undertaken and a model for anyone who has contemplated self-investigation through autobiographical writing.
The book's three sections each convey a stage of Foster's journey--still ongoing--toward new levels of insight and maturity. "Inside the Girls' Room" takes us back to Foster's life in the rural South from the 1950s through the early 1970s. Here she reveals the mixed messages and stereotypes of southern womanhood by which she was raised-and from which she fled. With adulthood, Foster moves to "Inside the Writing Room," a place dotted with discoveries about autobiography as a path to creative expression and inner coherence. Finally, at the place in her life Foster calls "Inside My Skin," autobiography helps her to explore and to claim her cultural identity. Returning to her native South, she holds a writing workshop for a group composed mostly of middle-aged black women, visits a beloved maid from her childhood, and returns to old haunts as a witness to her concerns about race and class.
This gathering of lyrical essays explores the intelligent, intuitive heart of a woman struggling to claim both her identity and her place in the world.
About the Author
Patricia Foster is a true believer in the tenets of minimalism. She was once living in a world where she had to have more than she needed to feel as if she was achieving some goal or was using her earnings to show how much she had. She had the gaudiest house and the fanciest car she could afford. One day she simply came to the realization that she really was stressing herself out more than anything else when she opted to put herself in debt to get all of these things. This is what led Patricia to change and this is what led her to share her journey with others and show them that nothing is wrong with minimalism.
Praise For Just Beneath My Skin…
"This is a beautifully written collection of essays that explores central issues of female identity. With unflinching honesty, Foster takes on the large and emotionally charged topics of class, race, and gender. She makes a strong case for the autobiography—why it is more important than ever in our contemporary world."--Mary Swander, author of The Desert Pilgrim

"Like all good writers, Patricia Foster knows that the best stories are those we carry around inside us. Her art is to hold moments of everyday experience—as daughter, woman, lover, wife; as child at home and as adult returning to childhood territory—up to the light and see what insights can be gleaned from them."--Adam Hochschild, author of King Leopold's Ghost

"What is remarkable about this collection of fine essays is how often the intense I of autobiography evokes a readerly and me. Foster goes in search of her identity, and plumbs what it is to be southern, to be white, to be a woman, and to be a self."--Janet Burroway, author of Embalming Mom: Essays in Life

"A valuable and honest look at one woman's confrontation with herself in the context of culture, place, and history. It is likewise a treatise, one powerfully demonstrated within the pages of all five memoirs—on the ways that writing about one's own life can lead to recovery of the past through memory and imagination, as well as to an enlightened understanding of one's present and the ways it was shaped by that past."--Georgia Review

"Intensely personal essays explore autobiography as a means of creative self-examination. . . . Perceptive, thoughtful—and thought-provoking—with abundant moments of insight"--Kirkus Reviews

"Intelligent, self-deprecating, warm, and lively, Just beneath My Skin is engaging and thought-provoking."--Pam Kingsbury, Southern Scribe

"Although writers can feel alone and alienated, Foster seems to have found a place of redemption, where she is at home living beyond the ordinary, which, in turn, infuses her writing with its notable lyricism. Though a lifetime in the making, her story is told with the grace and ease of a yesterday' discovery."--Booklist

"Filled with moving and humorous anecdotes, as well as with serious considerations of autobiography's aims and methods, Foster's collection is bound together by beautiful prose and unflinching honesty. Clearly, she herself adheres to the advice that she dispenses to her students: 'Writing requires risk.' And it is this sort of truthful scrutiny that extends her collection beyond its apparent subject matter: 'the life of a southern girl who ran away from the South but who, deep in her bones, feels the pull of that history, that story.'"--Publishers Weekly