Turn Me Loose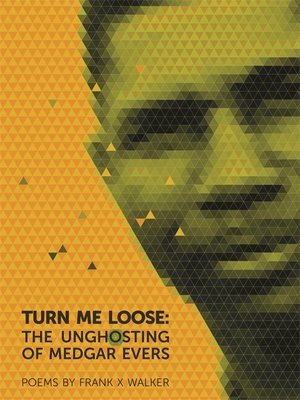 Turn Me Loose
The Unghosting of Medgar Evers
University of Georgia Press, Paperback, 9780820345413, 71pp.
Publication Date: May 1, 2013
* Individual store prices may vary.
Buy Now
or
Shop Local
Enter your zip code below to purchase from an indie close to you.
Description
Around the void left by the murder of Medgar Evers in 1963, the poems in this collection speak, unleashing the strong emotions both before and after the moment of assassination. Poems take on the voices of Evers's widow, Myrlie; his brother, Charles; his assassin, Byron De La Beckwith; and each of De La Beckwith's two wives. Except for the book's title,"Turn me loose," which were his final words, Evers remains in this collection silent. Yet the poems accumulate facets of the love and hate with which others saw this man, unghosting him in a way that only imagination makes possible.
About the Author
Frank X Walker is a native of Danville, Kentucky, and the author of 'Affrilachia', 'Buffalo Dance', 'Black Box', 'When Winter Come' and 'Isaac Murphy: I Dedicate This Ride'. A founding member of the Affrilachian Poets, Walker coined the word Affrilachia to make visible the black experience in the Appalachian South. He is Associate Professor of English at the University of Kentucky.
Praise For Turn Me Loose…
"Having labored in the world of the arts and in particular in the vineyards of poetry over the last fifty years, I am seldom surprised, moved or excited about the many voices-new and experienced-who occupy our rather fragile and inclusive world. Frank X Walker is an exception. His unusually perceptive and original voice commands a seat at the table. That which separates most poets is their use of language and their ability to creatively keep us reading and listening to their concept of the world we all love, live, and fight in. Read this poet."—Haki R. Madhubuti, author of Honoring Genius: Gwendolyn Brooks—The Narrative of Craft, Art, Kindness, and Justice

"Searing, brilliantly realized, these forty-nine poems exhume the history of a great American hero, Medgar Evers, whose 1963 death at the hands of white supremacist Byron De La Beckwith lit a powder keg of racial unrest in the nation and ushered in a decade of political assassinations. With their deep links to African American poetic traditions of social commentary and historical excavation, Walker's poems summon ghosts of the southern past to probe the daily horror of dehumanization under the reign of Jim Crow and the terrifying psychological roots of white supremacism, past and present."—Minrose Gwin, author of Remembering Medgar Evers: Writing the Long Civil Rights Movement and The Queen of Palmyra
Thursday, Dec 26, 2013
Turn Me Loose captures the life and death of civil rights leader Medgar Evers through poetry. The collection of poems is told in the imagined voices of the people in Evers' life, including his killer. Author Frank X Walker shares how he tried to connect readers to one of America's most volatile times. More at NPR.org