Seduced by a Stranger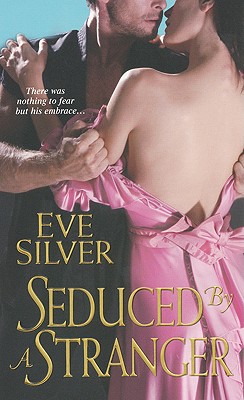 Seduced by a Stranger
Zebra Books, Mass Market Paperbound, 9780821781302, 344pp.
Publication Date: September 2009
* Individual store prices may vary.
Shop Local
Enter your zip code below to find indies closest to you.
Description
With Just One Glance. . .
The vast, dense forest and murky lake that surround Cairncroft Abbey aren't the only menacing elements that envelop the estate. For a dark history lies behind its walls--where secrets and evil still linger. . .
She Falls. . .
Catherine Weston arrives at Cairncroft Abbey to visit her childhood friend Madeline St. Aubyn whose health seems to deteriorate with each passing day. Even stranger, Madeline appears to grow more nervous whenever she is in the presence of her cousin, Gabriel. But Gabriel has quite a different effect on Catherine--stirring a longing deep within her. . .
Under His Dangerous Spell. . .
Gabriel St. Aubyn is haunted by the curse that has plagued his family for decades. Living with the constant torment that he too will succumb to it one day, he has resigned himself to a solitary existence. Yet when he meets Catherine, he cannot resist her company--or his growing desire for her. But when a young woman is found dead, Catherine cannot ignore the link between this horrific crime and Gabriel. Is he the tender, charismatic man she loves--or a sinister stranger waiting to make her his next victim?. . .
Praise for the novels of Eve Silver. . .
"Riveting A dark, steamy and twisted tale " --Lisa Jackson on "His Dark Kiss"
"A dark and delicious gothic. I gobbled it up in a single sitting. Oh, how I have missed books like this " --Linda Lael Miller on "Dark Desires.
About the Author
Eve Silver lives with her gamer husband and sons, sometimes in Canada but often in worlds she dreams up. She loves kayaking and sunshine, dogs and desserts, and books, lots and lots of books. The Game is Eve's first series for teens. She also writes books for adults.