Magical Realism - PB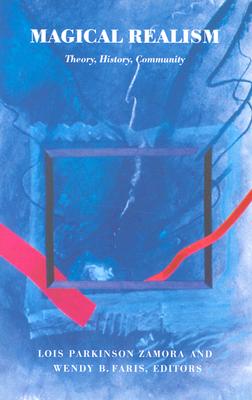 Magical Realism - PB
Duke University Press, Paperback, 9780822316404, 592pp.
Publication Date: November 14, 1995
* Individual store prices may vary.
Not Currently Available for Direct Purchase
or
Shop Local
Enter your zip code below to purchase from an indie close to you.
Description
Magical realism is often regarded as a regional trend, restricted to the Latin American writers who popularized it as a literary form. In this critical anthology, the first of its kind, editors Lois Parkinson Zamora and Wendy B. Faris show magical realism to be an international movement with a wide-ranging history and a significant influence among the literatures of the world. In essays on texts by writers as diverse as Toni Morrison, Gunter Grass, Salman Rushdie, Derek Walcott, Abe Kobo, Gabriel Garcia Marquez, and many others, magical realism is examined as a worldwide phenomenon.
Presenting the first English translation of Franz Roh's 1925 essay in which the term magical realism was coined, as well as Alejo Carpentier's classic 1949 essay that introduced the concept of "lo real maravilloso "to the Americas, this anthology begins by tracing the foundations of magical realism from its origins in the art world to its current literary contexts. It offers a broad range of critical perspectives and theoretical approaches to this movement, as well as intensive analyses of various cultural traditions and individual texts from Eastern Europe, Asia, North America, Africa, the Caribbean, and Australia, in addition to those from Latin America. In situating magical realism within the expanse of literary and cultural history, this collection describes a mode of writing that has been a catalyst in the development of new regional literatures and a revitalizing force for more established narrative traditions--writing particularly alive in postcolonial contexts and a major component of postmodernist fiction.
About the Author




Wendy B. Faris is professor of English and comparative literature at the University of Texas at Arlington. She is the author of "Carlos Fuentes and Labyrinths of Language: Symbolic Landscape and Narrative Design in Modern Fiction", as well as co-editor of "Magical Realism: Theory, History, Community ."