Blowout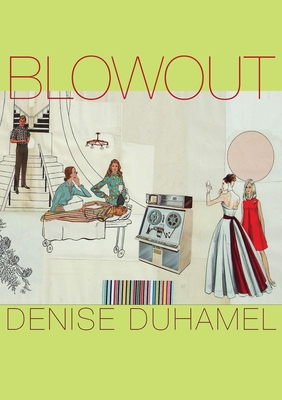 Blowout
University of Pittsburgh Press, Paperback, 9780822962366, 104pp.
Publication Date: February 17, 2013
* Individual store prices may vary.
Buy at Local Store
Enter your zip code below to purchase from an indie close to you.
or
Buy Here
Description
Finalist, National Book Critics Circle Award.
In "Blowout, " Denise Duhamel asks the same question that Frankie Lyman & the Teenagers asked back in 1954"Why Do Fools Fall in Love?" Duhamel's poems readily admit that she is a love-struck fool, but also embrace the "crazy wisdom" of the Fool of the Tarot deck and the fool as entertainer or jester. From a kindergarten crush to a failed marriage and beyond, Duhamel explores the nature of romantic love and her own limitations. She also examines love through music, film, and historyMichelle and Barak Obama's inauguration and Cleopatra's ancient sex toy. Duhamel chronicles the perilous cruelties of love gone awry, but also reminds us of the compassion and transcendence in the aftermath. In "Having a Diet Coke with You," she asserts that "love poems are the most difficult poems to write / because each poem contains its opposite its loss / and that no matter how fierce the love of a couple / one of them will leave the other / if not through betrayal / then through death." Yet, in "Blowout, " Duhamel fiercely and foolishly embraces the poetry of love.
About the Author
Bios for contributors are included inside the publication.