Simplified Anatomy for the Comic Book Artist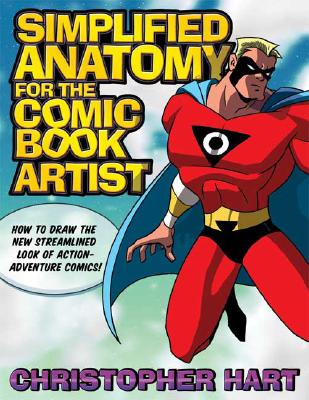 Simplified Anatomy for the Comic Book Artist
How to Draw the New Streamlined Look of Action-Adventure Comics!
Watson-Guptill Publications, Paperback, 9780823047734, 160pp.
Publication Date: May 15, 2007
* Individual store prices may vary.
Shop Local
Enter your zip code below to find indies closest to you.
Description
Maybe you've noticed. Today's superheroes and action heroes aren't as brawny and muscular as they used to be. In fact, almost all the characters in comic books and on TV have a fresh, new look--simplified, streamlined, edgier, with a hint of anime/cartoon design, and appealing to kids and adults alike. Now Christopher Hart, the superhero of how-to-draw books, has come to the rescue of artists everywhere with "Simplified Anatomy for the Comic Book Artist." Anatomy has always been a difficult subject, but for this book Hart uses his straightforward approach to show a simpler way. In clear step-by-step illustrations and text, he shows: how to draw streamlined figures in poses; body types and muscles; the mechanics of facial expression; how to know which muscles to eliminate in a simplified drawing; grouping muscles; muscle contours versus bone contours; muscles in classic comic-book poses like flying and punching; and more. Now artist can stop struggling with the fine points of anatomy and start creating modern looking heroes and heroines with help from "Simplified Anatomy for the Comic Book Artist.
About the Author
Chris Hart is the author of the award winning book series Manga Mania. His books have sold more than 2.5 million copies in 22 languages. Since 2000, he has had 20 books on the top 50 best-selling list in the overall art category in the nation, according to Nielsen Bookscan. Also, according to Bookscan, he has had the number 1, 2, and 3 best-selling art books in the country at the same time.