Smoking Mirror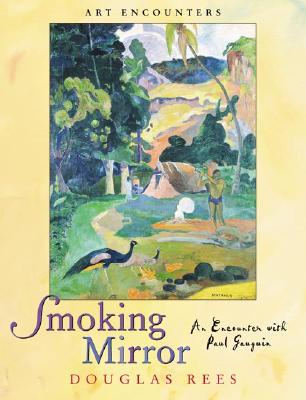 Smoking Mirror
An Encounter with Paul Gauguin
Watson-Guptill, Hardcover, 9780823048632, 176pp.
Publication Date: September 1, 2005
* Individual store prices may vary.
Not Currently Available for Direct Purchase
or
Shop Local
Enter your zip code below to purchase from an indie close to you.
Description
A Junior Library Guild Selection


"A haunting, deeply affecting book. Set on the island of Tahiti, this story of artist Paul Gauguin and the young man he immortalized in his paintings reads like a tropical breeze—easy and relaxed at first feel, but hinting at dangerous storms brewing ahead. Highly recommended."—Brent Hartinger, author of The Order of the Poison Oak and The Last Chance Texaco


This second book in the new Art Encounters series centers on Paul Gauguin's painting Landscape with Peacocks, or Matamoe, and recreates the world the artist found in Tahiti when he painted the picture in 1892.



This action-packed South Sea adventure is about a young sailor, Joe Sloan, and his mission to avenge the death of his friend, Robert. Joe searches for Robert's girlfriend, a Tahitian girl named Tehane, to deliver the sad news personally. He doesn't have to go far before fate reunites him with his friend's killer, the Marquesan warrior, Gun, and his evil master, a man known as the White Wolf.



As Joe navigates the unknown territory of Tahiti and its people, he finds an unlikely ally in French artist Paul Gauguin. In the course of the story, readers are introduced to Gauguin and his work, the artist's relationships with the Tahitian natives, and his artistic temperament.



Paul Gauguin in Tahiti

Paul Gauguin spent his life searching for paradise, a propensity that must have been set during his vagabond youth spent sailing around the world. He became a painter relatively late in life, with encouragement from Pissarro, Cézanne, and other impressionists.



Ever the outsider, Gauguin left France and sailed for Tahiti in 1891 to escape debt and ruin, as well as "everything that is artificial and conventional." But to his deep disappointment, Tahiti was not the tropical paradise he had imagined. It had been thoroughly westernized.



Nonetheless, he settled in Papeete and created some of his finest paintings. He had not found the simplicity of primitive life, so he painted it in such works as Landscape with Peacocks, or Matamoe.



Except for one visit to France, he remained in the South Pacific for the rest of his life.



• For readers 12 and up

• The second book in the new Art Encounters series

• Gauguin is frequently studied in elementary school because of the importance of his art to the post-impressionist period

• The story is based around Gauguin's painting Landscape with Peacocks, or Matamoe (Pushkin Museum, St. Petersburg, Russia)
About the Author
Douglas Rees is the author of Lightning Time (0-1413-0317-4) and Vampire High (0-385-73117-5). He lives in San Jose, CA.