Storm Mountain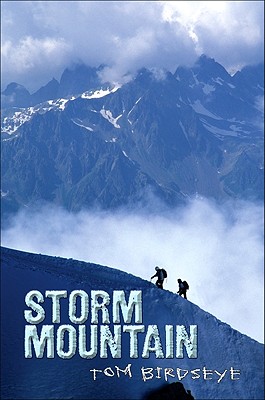 Storm Mountain
Holiday House, Hardcover, 9780823421305, 135pp.
Publication Date: August 1, 2010
* Individual store prices may vary.
Buy at Local Store
Enter your zip code below to purchase from an indie close to you.
or
Not Currently Available for Direct Purchase
Description
Impossible Suicidal That's thirteen-year-old Cat's reaction to her impulsive, irrepressible cousin Ty's harebrained scheme to spread the ashes of their late fathers at the summit of the same treacherous mountain that claimed both their lives. But when Ty sets off on his own--stealing her dog and her father's ashes--Cat is forced to follow against her better judgement. Things deteriorate quickly. Avalanches, dangerous glacial crevasses, and a blinding blizzard force Cat to put all her mountaineering knowledge to work if they are to survive. This gripping wilderness survival story is lightened by humor and made truly memorable by the young protagonists, whose struggles help mend their fractious relationship and strengthen the bond formed by shared tragedy.
About the Author
As a kid, Tom Birdseye was decidedly uninterested in writing--or any academic aspect of school, for that matter--never imagining that he would eventually become a published author. And yet, nineteen titles later--novels, picture books, and nonfiction--that is exactly what has happened. His work has been recognized for its excellence by the International Reading Association, Children's Book Council, National Council of Social Studies, Society of School Librarians International, Oregon Library Association, and Oregon Reading Association, among others. Combined, his books have either won or been finalists for state children's choice awards forty-three times. Life, it seems, is full of who'd-a-thought-its. He lives and writes in Corvallis, Oregon, but launches mountaineering expeditions to his beloved Cascades on a regular basis.