Cinco de Mayo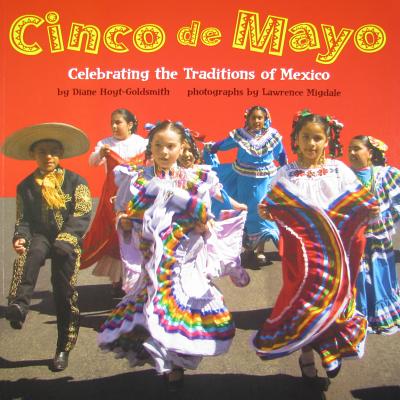 Cinco de Mayo
Celebrating the Traditions of Mexico
Holiday House, Paperback, 9780823422791, 30pp.
Publication Date: January 2010
* Individual store prices may vary.
Shop Local
Enter your zip code below to find indies closest to you.
Description
This colorful photo-essay introduces Rosie, whose family celebrates their Mexican-American traditions in California. After discussing Benito Jurez, the history of Cinco de Mayo, and three major waves of immigration from Mexico, Hoyt-Goldsmith presents elements of Rosies heritage such as food,
language, and mariachi music. Rosie performs a dance during her California communitys Cinco de Mayo festivities, and the book concludes with scenes from a parade that day, followed by a family barbacoa (barbecue) with traditional foods. The clearly written text and the many fine, color photos provide readers with information as well as glimpses of life in Rosies community. Small cut-paper silhouettes in solid colors add a distinctive note to the festive-looking pages.
About the Author


Lawrence Migdale's images have appeared on the covers of national magazines and dozens of books over the years. His work can be seen in A Child's California, Ryan's Chinese New Year, Arctic Hunter, and Celebrating Kwanza.