The Story of Hanukkah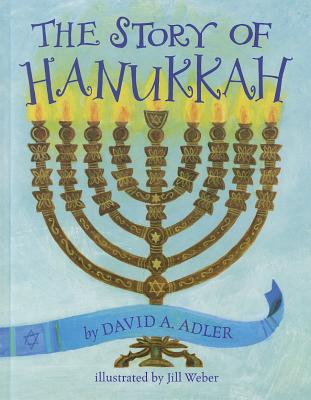 The Story of Hanukkah
Holiday House, Hardcover, 9780823422951, 24pp.
Publication Date: August 2011
* Individual store prices may vary.
Shop Local
Enter your zip code below to find indies closest to you.
Description
"No celebration of Hanukkah would be complete without recountng the events of more than two thousand years ago that the holiday commemorates. In a simple yet dramatic text and vibrant paintings, the story of the courageous Maccabees and the miracle that took place in the Temple in Jerusalem is retold."--Amazon.com.
About the Author
DAVID ADLER has written more than a hundred books, including Lou Gehrig: The Luckiest Man and Mama Played Baseball. He lives on Long Island, New York.
I have always loved illustrating books, deciding what the scenery, the costumes, and the characters all look like. And I really do love book design, the millions of typefaces, and bringing order to it all. My favorite projects are when I get to wear both hats.
After attending Rhode Island School of Design, I moved to New York City and landed my first job as an apprentice at a small animation studio where I worked on a few segments of Sesame Street. My next job was in publishing, where I decided books were my true love. I had two staff positions in the art department of T. Y. Crowell, where I worked on children's books, adult trade, and college books--a great learning opportunity. My last staff job was as assistant to the art director at Simon & Schuster, and from there I struck out on my own as a freelance designer and illustrator.
Many years ago, I moved with my husband from SoHo, before it got so chic, to the woods of New Hampshire, where we still grow our own food in the summer and keep warm by the woodstove in the winter.