Ordinary Enchantments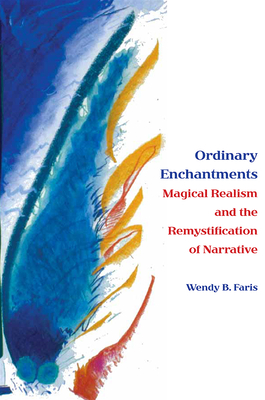 Ordinary Enchantments
Peer Programs for People with Mental Illness
Vanderbilt University Press, Library Binding, 9780826514417, 280pp.
Publication Date: February 27, 2004
* Individual store prices may vary.
Not Currently Available for Direct Purchase
or
Shop Local
Enter your zip code below to purchase from an indie close to you.
Description
"Ordinary Enchantments" investigates magical realism as the most important trend in contemporary international fiction, defines its characteristics and narrative techniques, and proposes a new theory to explain its significance. In the most comprehensive critical treatment of this literary mode to date, Wendy B. Faris discusses a rich array of examples from magical realist novels around the world, including the work not only of Latin American writers like Gabriel Garcia Marquez, but also of authors like Salman Rushdie, Gunter Grass, Toni Morrison, and Ben Okri.
Faris argues that by combining realistic representation with fantastic elements so that the marvelous seems to grow organically out of the ordinary, magical realism destabilizes the dominant form of realism based on empirical definitions of reality, gives it visionary power, and thus constitutes what might be called a "remystification" of narrative in the West. Noting the radical narrative heterogeneity of magical realism, the author compares its cultural role to that of traditional shamanic performance, which joins the worlds of daily life and that of the spirits. Because of that capacity to bridge different worlds, magical realism has served as an effective decolonizing agent, providing the ground for marginal voices, submerged traditions, and emergent literatures to develop and create masterpieces. At the same time, this process is not limited to postcolonial situations but constitutes a global trend that replenishes realism from within.

In addition to describing what many consider to be the progressive cultural work of magical realism, Faris also confronts the recent accusation that magical realism and its study as a global phenomenon can be seen as a form of commodification and an imposition of cultural homogeneity. And finally, drawing on the narrative innovations and cultural scenarios that magical realism enacts, she extends those principles toward issues of gender and the possibility of a female element within magical realism.
About the Author
Wendy B. Faris is professor of English and comparative literature at the University of Texas at Arlington. She is the author of "Carlos Fuentes and Labyrinths of Language: Symbolic Landscape and Narrative Design in Modern Fiction", as well as co-editor of "Magical Realism: Theory, History, Community ."