Becoming the Answer to Our Prayers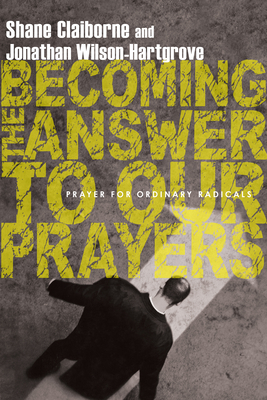 Becoming the Answer to Our Prayers
Prayer for Ordinary Radicals
IVP Books, Paperback, 9780830836222, 124pp.
Publication Date: October 3, 2008
* Individual store prices may vary.
Buy Now
or
Shop Local
Enter your zip code below to purchase from an indie close to you.
Description
"Prayer is not so much about convincing God to do what we want God to do as it is about convincing ourselves to do what God wants us to do." from the Introduction Activists Shane Claiborne and Jonathan Wilson-Hartgrove show how prayer and action must go together. Their exposition of key Bible passages provides concrete examples of how a life of prayer fuels social engagement and the work of justice. Phrases like "give us this day our daily bread" and "forgive us our debts as we forgive our debtors" take on new meaning when applied to feeding the hungry or advocating for international debt relief. If you hope to see God change society, you must be an ordinary radical who prays and then is ready to become the answer to your own prayers.
About the Author
Shane Claiborne is an activist, author of Jesus for President, coauthor of Common Prayer, and is a founder of The Simple Way, a community in inner-city Philadelphia that has helped birth and connect radical faith communities around the world.
www.thesimpleway.org
Jonathan Wilson-Hartgrove is an associate minister at St. Johns Baptist Church. A graduate of Duke Divinity School, Jonathan is engaged in reconciliation efforts in Durham, North Carolina, directs the School for Conversion (newmonasticism.org), and is a sought-after speaker and author of several books. The Rutba House, where Jonathan lives with his wife, Leah, their son, JaiMichael, daughter, Nora Ann, and other friends, is a new monastic community that prays, eats, and lives together, welcoming neighbors and homeless. Find out more at jonathanwilsonhartgrove.com.