Patron Saints for Postmoderns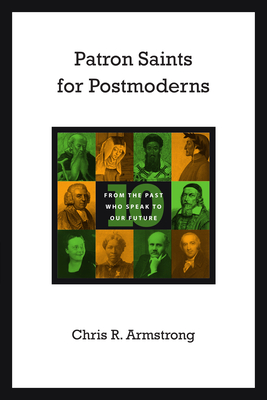 Patron Saints for Postmoderns
Ten from the Past Who Speak to Our Future
IVP Books, Paperback, 9780830837199, 249pp.
Publication Date: August 27, 2009
* Individual store prices may vary.
Buy at Local Store
Enter your zip code below to purchase from an indie close to you.
or
Buy Here
Description
Are you feeling discouraged in your efforts to reflect Christ each day in our broken world? Does it feel lonely? Too difficult? Too overwhelming? The saints can help you. Especially the ones whose stories Chris Armstrong tells here, because he's chosen them for the ways they've inspired him and deepened his own faith. A professor of church history, Armstrong provides rich portraits of ten people from the past who translated the gospel for their own timesbroke down barriersministered out of the brokenness we all shareknew what it feels like to live on the marginsbelieved in the power of stories to bring transformation through Christ Knowing their stories buoys our own, and observing their steps gives us lived-out action to go with our theology. Perhaps more important, seeing their ordinariness--their foibles, sins and mistakes--helps us realize that no matter where we come from, no matter how inadequate we think we are, God can change each of us by his grace and use us for his glory. So settle in, and spend some time getting to know these brothers and sisters in Christ who struggled and failed and fought and lived faithfully in their day. Together, Armstrong and ten saints from the past will encourage you in your struggles and help you live faithfully in the present.
About the Author
Chris R. Armstrong (PhD, Duke University) is the founding director of Opus: The Art of Work, an institute on faith and vocation at Wheaton College in Wheaton, Illinois, where he also serves as a faculty member in biblical and theological studies. He formerly served as professor of church history at Bethel Seminary and was founding director of the Bethel Work with Purpose initiative. Armstrong is senior editor of "Christian History "and senior editor of the Patheos Faith and Work Channel. He is also the author of "Patron Saints for Postmoderns".