The Pastor's Guide to Personal Spiritual Formation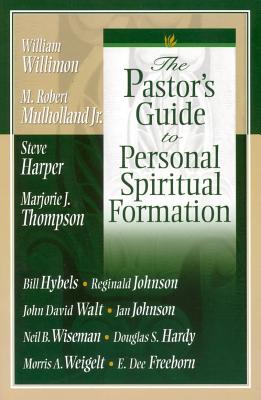 The Pastor's Guide to Personal Spiritual Formation
Beacon Hill Press, Paperback, 9780834122093, 160pp.
Publication Date: February 1, 2005
* Individual store prices may vary.
Buy at Local Store
Enter your zip code below to purchase from an indie close to you.
or
Not Currently Available for Direct Purchase
Description
In the midst of ministering to a congregation, meeting the needs of the community, and effectively sharing the Gospel it can become easy for a pastor to forget his or her own need to cultivate a maturing, intimate relationship with Christ. In The Pastor's Guide to Personal Spiritual Formation, experienced church leaders, who understand first hand the importance of maintaining one's own spiritual formation, challenge and inspire pastors to reach new and deeper levels of spiritual vitality and growth, and in doing so Robert Mulholland Jr., Steve Harper, and other well-known church leaders discuss topics such as: Spiritual DirectionPrayer & MeditationThe SabbathGraceMaking ChoicesSpiritual Reading, and more
About the Author
Dr. Neil B. Wiseman's involvement in pastoral development includes 15 years teaching at Nazarene Bible College, pastoring local congregations, directing clergy services for the denomination, and teaching and serving as college chaplain at Trevecca Nazarene University at Nashville.Wiseman served as founding editor of GROW magazine and continued for eleven years in that assignment. He founded and directed the Small Church Institute for ten years. He started a monthly audio sermon resource for pastors called Preaching Today. He also produced two audio clubs called the Layman's Tape Club and the Minister's Tape Club.Wiseman was the founder and director of the first PALCON (Pastor's Leadership Conferences). His development of ministers in the classroom includes courses in preaching, spiritual formation, life and work of the minister, and leadership. And he now serves as a resource person in pastors' retreats or continuing events-having been on more than 30 districts in three years.He now gives his full attention to writing and speaking in pastors' retreats, laypersons' retreat, and continuing education events for ministers. Dr. Bill Hybels is founder and senior pastor at Willow Creek Community Church in South Barrington, Illinois. Hybels has authored or co-authored a number of books and resources based on the Willow Creek model including the Becoming a Contagious Christian series. He serves on the boards of World Vision and Focus on the Family. Hybels received his degrees from Trinity College.