The Book of Legendary Lands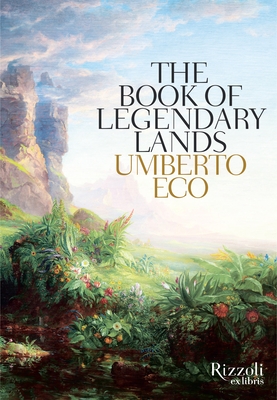 The Book of Legendary Lands
Rizzoli International Publications, Hardcover, 9780847841219, 477pp.
Publication Date: November 5, 2013
* Individual store prices may vary.
Shop Local
Enter your zip code below to find indies closest to you.
Description
A fascinating illustrated tour of the fabled places in literature and folklore that have awed, troubled, and eluded us through the ages. From the epic poets of antiquity to contemporary writers of science fiction, from the authors of the Holy Scriptures to modern raconteurs of fairy tales, writers and storytellers through the ages have invented imaginary and mythical lands, projecting onto them all of our human dreams, ideals, and fears. In the tradition of his acclaimed History of Beauty, On Ugliness, and The Infinity of Lists, renowned writer and cultural critic Umberto Eco leads us on a beautifully illustrated journey through these lands of myth and invention, showing us their inhabitants, the passions that rule them, their heroes and antagonists, and, above all, the importance they hold for us. He explores this human urge to create such places, the utopias and dystopias where our imagination can confront things that are too incredible or challenging for our limited real world. Illuminated with more than 300 color images, The Book of Legendary Lands is both erudite and thoroughly enjoyable, bringing together disparate elements of our shared literary legacy in a way only Umberto Eco can. Homer's poems and other ancient and medieval texts are presented side by side with Gulliver's Travels and Alice in Wonderland; Tolkien shares space with Marco Polo's Books of the Marvels of the World; films complement poems, and comics inform novels. Together, these stories have influenced the sensibilities and worldview of all of us.
About the Author
Umberto Eco was born in 1932 in Alessandria, Italy. He is a professor of semiotics at the University of Bologna, a philosopher, historian, literary critic and aesthetician. He is the author of the international bestselling novels "The Name of the Rose" and "The Island of the Day Before", as well as three collections of popular essays, "Travels in Hyperreality, Misreadings "and "How to Travel with a Salmon & Other Essays". Mr. Eco lives in Milan.

Umberto Eco is a professor of semiotics at the University of Bologna and the best-selling author of numerous novels and essays. He lives in Italy.