I Am Hutterite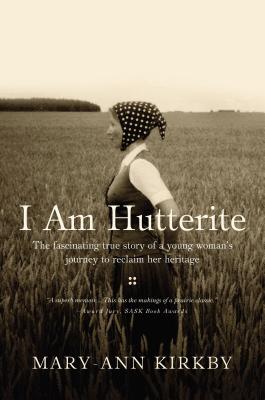 I Am Hutterite
The Fascinating True Story of a Young Woman's Journey to Reclaim Her Heritage
Thomas Nelson Publishers, Hardcover, 9780849948107, 245pp.
Publication Date: May 1, 2010
* Individual store prices may vary.
Buy at Local Store
Enter your zip code below to purchase from an indie close to you.
or
Buy Here
Description
Your mother and father are running away,"said a voice piercing the warm air.I froze and turned toward home.To a Hutterite, nothing is more shamefulthan that word, running away, Weglaufen...
In 1969, Ann-Marie's parents did the unthinkable. They left a Hutterite colony inCanada with seven children, and little else, to start a new life. Overnight, the familywas thrust into a society they did not understand and which knew little of theirunique culture. The transition was overwhelming.Desperate to be accepted, ten-year-old Ann-Marie was forced to deny her heritagein order to fit in with her peers."I Am Hutterite"chronicles her quest to reinventherself as she comes to terms with the painful circumstances that led her family toleave community life.Rich with memorable characters and vivid descriptions, this ground-breaking narrativeshines a light on intolerance, illuminating the simple truth that beneath everyhuman exterior beats a heart longing for understanding and acceptance.
A superb memoir . . . this has the makings of a prairie classic.
--AWARD JURY, SASK BOOK AWARDS
Honest, strong, clear, direct, it opens the door on what has beenfor so many of us a completely closed world.
--WINNIPEG FREE PRESS
About the Author
Mary-Ann Kirkbyspent her childhood in a Hutterite colony in Canada. Without warning her parents uprooted their 7 children to begin a new life in the outside world. Mary-Ann's difficult transition into popular culture led her to an award-winning career in television as a gifted storyteller.