George Orwell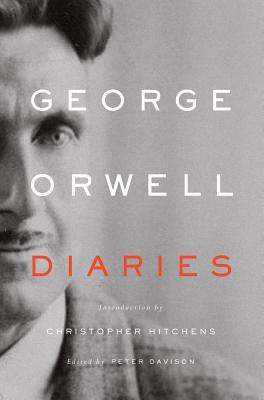 George Orwell
Diaries
Liveright Publishing Corporation, Hardcover, 9780871404107, 597pp.
Publication Date: August 20, 2012
* Individual store prices may vary.
Buy Now
or
Shop Local
Enter your zip code below to purchase from an indie close to you.
Description
This groundbreaking volume, never before published in the United States, at last introduces the interior life of George Orwell, the writer who defined twentieth-century political thought. Written as individual books throughout his career, the eleven surviving diaries collected here record Orwell's youthful travels among miners and itinerant laborers, the fearsome rise of totalitarianism, the horrific drama of World War II, and the feverish composition of his great masterpieces Animal Farm and 1984 (which have now sold more copies than any two books by any other twentieth-century author). Personal entries cover the tragic death of his first wife and Orwell's own decline as he battled tuberculosis. Exhibiting great brilliance of prose and composition, these treasured dispatches, edited by the world's leading Orwell scholar, exhibit the seeds of famous passages to come (New Statesman) and amount to a volume as penetrating as the autobiography he would never write.
About the Author
ERIC ARTHUR BLAIR (19031950), better known by his pen name George Orwell, was an English author and journalist whose best-known works include the dystopian novel 1984 and the satirical novella Animal Farm. He is consistently ranked among the best English writers of the 20th century, and his writing has had a huge, lasting influence on contemporary culture. Several of his coined words have since entered the English language, and the word "Orwellian" is now used to describe totalitarian or authoritarian social practices.

Peter Davison edited the twenty volumes of Orwell s "Complete Works" (with Ian Angus and Sheila Davison).

Christopher Hitchens (1949-2011) is the author of God Is Not Great, Hitch-22, and Why Orwell Matters.
Sunday, Jun 17, 2012
Lynn Neary talks to three critics about the books you absolutely shouldn't miss this summer. Critic Laura Miller of Salon.com, says it's a particularly rich literary summer because in election years, publishers release their juiciest books before the fall. More at NPR.org