The Story of Mankind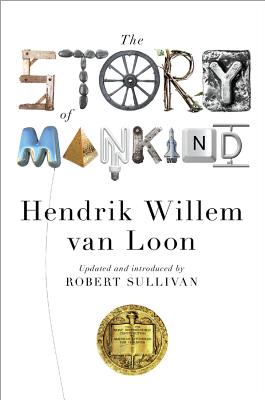 The Story of Mankind
Liveright Publishing Corporation, Hardcover, 9780871407153, 765pp.
Publication Date: December 9, 2013
* Individual store prices may vary.
Buy Now
or
Shop Local
Enter your zip code below to purchase from an indie close to you.
Description
Originally written in 1921 for the author's grandchildren, Hendrik Willem van Loon's The Story of Mankind has charmed generations with its warmth, simplicity, and wisdom. Rather than the dry recitation of events so common in school textbooks, van Loon's witty, amiable tone animates the story of human history as a grand and perpetually unfolding adventure. Beginning with the origins of human life and sweeping forward to illuminate all of history, van Loon's incomparable prose and original illustrations present a lively rendering of the people and events that have shaped the world we live in today. This new version has been brought up to date by best-selling historian Robert Sullivan, who continues van Loon's personable style, incorporating the most important developments of the early twenty-first century, including the war on terrorism, global warming, and the election of Barack Obama. Engagingly written, delightfully informative, and always entertaining, this is the necessary classic of all ages, for all ages.
About the Author
Hendrik Willem van Loon received worldwide acclaim for the many books that he both wrote and illustrated. Among his most beloved are The Story of America, The Story of the Bible and The Life and Times of Rembrandt. European born and educated, van Loon was a professor at Antioch College and lectured at Harvard, Cornell, and the University of Munich.

Robert Sullivan, a veteran of Time Inc. publications, is the managing editor at LIFE Books and has written on natural history, Santalogy, and Arctic topics for a variety of magazines. He has appeared on numerous national television shows and is two-time recipient of the Wilbur Award. He lives in New York with his wife, three children, and psychotic Springer Spaniel.