Randolph Caldecott's Picture Books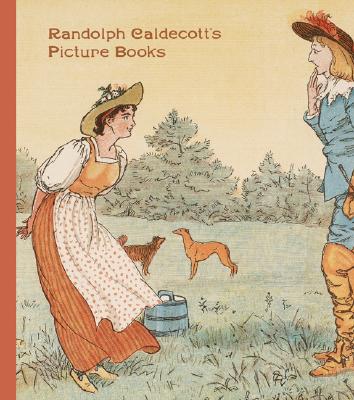 Randolph Caldecott's Picture Books
Huntington Library Press, Hardcover, 9780873282239, 236pp.
Publication Date: November 1, 2007
* Individual store prices may vary.
Buy at Local Store
Enter your zip code below to purchase from an indie close to you.
or
Not Currently Available for Direct Purchase
Description
The Caldecott Medal, established in 1937 by the American Library Association, is awarded each year to the artist of the most distinguished American picture book for children. While many people are familiar with this prestigious award, relatively few are acquainted with the English illustrator after whom it was named. Randolph Caldecott was one of the most popular book illustrators of the late nineteenth century. His picture books were issued two at a time every Christmas, from 1878 until his death in 1886. He chose the subjects on his own, drawing from a mix of age-old nursery rhymes, pieces by eighteenth-century writers, and nonsense he made up himself.
With their humorous wordplay and exquisite illustrations, Caldecott's picture books continue to engage the imaginations of children and adults alike. This new edition reproduces nine of his most popular stories: "The House that Jack Built, The Diverting History of John Gilpin, Sing a Song for Sixpence, The Three Jovial Huntsmen, The Farmer's Boy, The Queen of Hearts, The Milkmaid, Hey Diddle Diddle, "and "Baby Bunting. "
This book is the third in the series of Huntington Library Children's Classics, which include facsimiles of favorite children's books from the Huntington's rare book collections.
About the Author
Randolph Caldecott (1846-86) was born in Chester, England, the son of a hatter. While still a child he showed his talent for drawing, modelling and carving, but he started his working life as a bank clerk before going to the Manchester School of Art at the age of twenty-one. He moved to London in search of commissions and produced drawings and cartoons for newspapers and journals before his first success with a set of one hundred and twenty drawings for Washington Irving's ""Old Christmas"" in 1876. It was his idea to produce a series of 'Toy Books' (picture books of a uniform size printed in colour), and this became the subject of the famous collaboration between the artist and the printer/engraver Edmund Evans. The first two - ""The House that Jack Built"" and ""The Diverting History of John Gilpin"" - were published in time for Christmas 1878 and the first printing of 10,000 copies sold out quickly. 'The very essence of all illustration for children's books', said"" The Times"" on Christmas Eve.
During the next seven years, Caldecott produced fourteen more Toy Books, illustrating nursery rhymes and songs with the interpretive skill that makes him such an important figure in the British picturebook tradition. He died, comparatively young, in St. Augustine, Florida.