Dogwoods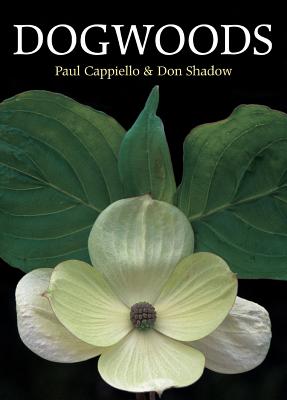 Dogwoods
The Genus "Cornus"
Timber Press (OR), Hardcover, 9780881926798, 224pp.
Publication Date: March 8, 2005
* Individual store prices may vary.
Buy at Local Store
Enter your zip code below to purchase from an indie close to you.
or
Not Currently Available for Direct Purchase
Description
Dogwood trees and shrubs are unquestionably among the superstars of the ornamental garden. Although cornelian cherry "(Cornus mas)" and common dogwood "(C. sanguinea)" have been grown in Europe since ancient times, it is only since the age of exploration in the 18th and 19th centuries that dogwoods from the New World and Asia have ascended to the high thrones of gardens, where their aristocracy remains unchallenged today. Given the huge popularity of dogwoods as garden plants, not to mention the hundreds of choice selections and hybrids that have come to prominence in recent decades, it is surprising that there has never been a horticultural book on the genus. Paul Cappiello fills this longstanding gap with this definitive treatment for gardeners and enthusiasts. Providing a solid overview of all dogwoods of horticultural merit, the author provides more than two hundred stunning photos to help with the daunting tasks of identification and plant selection. He provides helpful details on cultivation, combating pests and diseases, and the fundamentals of breeding and selection. Based on years of research, first-hand observation, and interviews with dozens of specialists and nurserypeople, "Dogwoods" is an unprecedented guide to the diversity of plants available in nurseries today. Written in engaging and informative prose, this book will be treasured by generations of gardeners.
About the Author
Paul is highly regarded as a teacher, writer, garden designer, and gardener. He is known locally, nationally, and internationally for his 20 years of research of cold tolerance, propagation, nursery production, and work on selection, introduction, and evaluation of new ornamental plants. He routinely presents lectures across the country to gardeners, college classes, horticultural professionals, and academic audiences. His work has appeared in over 100 publications. Paul and his wife, Carolyn, and son, Christopher, live in Louisville, Kentucky.