Growing Hardy Orchids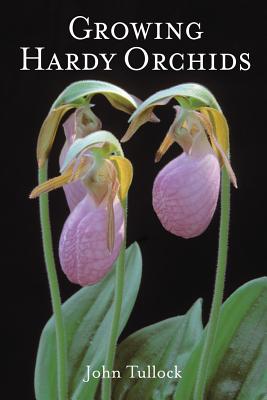 Growing Hardy Orchids
Timber Press (OR), Hardcover, 9780881927153, 244pp.
Publication Date: July 14, 2005
* Individual store prices may vary.
Buy at Local Store
Enter your zip code below to purchase from an indie close to you.
or
Not Currently Available for Direct Purchase
Description
This is a book for adventurous gardeners with an appreciation for temperate orchid species and native wildflowers. A surprising number of terrestrial orchids are hardy, some able to withstand temperatures down to minus 50 F or minus 45.5 C. Though they have a reputation for being challenging to cultivate, in truth, most hardy orchids are no more so than a rose. This is great news for gardeners, who will enjoy filling their gardens with their enchanting fragrances, vibrant color displays, and long-lived blooms. At the center of the book is a catalog of 103 hardy and half-hardy orchids. In addition to detailing the techniques of cultivation and propagation, the book covers conservation and includes lists of suppliers and organizations offering nursery-propagated plants an especially critical issue for species in danger of extinction.
About the Author
John Tullock is a lifelong gardener, self-taught gourmet cook and trained ecologist whose previous books have covered a range of topics including aquariums, hardy orchids, sustainable living and starting a small business. His "Natural Reef Aquariums" sold over 75,000 copies and is considered a "classic" in its subject area. "Growing Hardy Orchids" was named by the American Horticulture Society as one of the five best garden books of 2006. "Pay Dirt", released in 2010, sold over 10,000 copies during its first six months. "The New American Homestead: Sustainable, Self-Sufficient Living in the Country or the City "has inspired people all over the country to grow food at home. His most recent works are "Idiot's Guides: Vegetable Gardening" and" Idiot's Guides: Straw Bale Gardening", both published by Alpha Books. He writes, cooks and gardens on his suburban homestead near Knoxville, Tennessee.