Lilacs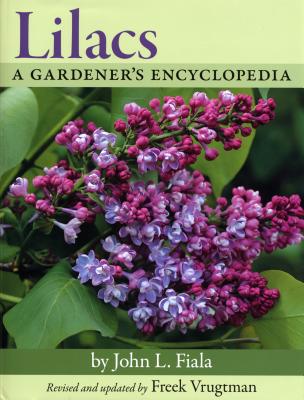 Lilacs
A Gardener's Encyclopedia
Timber Press (OR), Hardcover, 9780881927955, 416pp.
Publication Date: August 15, 2008
* Individual store prices may vary.
Not Currently Available for Direct Purchase
or
Shop Local
Enter your zip code below to purchase from an indie close to you.
Description
First published in 1988 by award-winning American hybridizer Reverend John Fiala, this unique reference quickly became known worldwide as the lilac lovers' bible. The latest revision combines Fiala's passion for lilacs with the expertise of Canadian plantsman Freek Vrugtman, the international lilac registrar.

The new book provides up-to-date information on the 21 known lilac species and 10 natural hybrids, as well as hundreds of the 2000 named cultivars. Five hundred color photos have been added, including some which show the newest introductions from Russia and Poland. The text addresses practical concerns of selecting, growing, propagating, and using lilacs in the landscape, alone or with companion plants. It also provides fascinating details of the history, origin, and discovery of the species and of the people behind the development of the cultivars. A new chapter on lilacs in art and crafts and an updated list of places where lilacs can be viewed and celebrated complete this rich resource.

Packed with 580 gorgeous color photographs, most of them previously unpublished, "Lilacs: A Gardener's Encyclopedia" tells the story of a classic spring-flowering shrub cherished for its reliable masses of colorful flowers and sweet fragrance.
About the Author
The late Father John Fiala, parish priest, high school principal, college professor, also found time during his long and busy life to enrich the horticultural world through his work as a scholar and plant breeder. As a midwesterner, his two great enthusiasms were the genera Syringa and Malus. Timber Press earlier published his definitive work Lilacs: The Genus Syringa (of which a new edition is now in preparation), and we are proud to publish this final work from his pen.

Freek Vrugtman, the International Lilac Registrar, was curator of collections at Royal Botanical Gardens in Hamilton, Ontario, and the botanical gardens of the University of British Columbia in Vancouver. In 2002 he was awarded the Science Medal by the International Society for Horticultural Science.