Four Paws Five Directions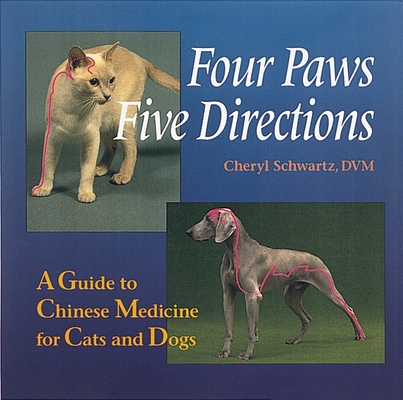 Four Paws Five Directions
Celestial Arts, Paperback, 9780890877906, 416pp.
Publication Date: July 1996
* Individual store prices may vary.
Buy Now
or
Shop Local
Enter your zip code below to purchase from an indie close to you.
Description
Welcome to the world of traditional Chinese medicine--for cats and dogs For the growing number of animal lovers seeking an alternative to Western medicine, this thoughtful and comprehensive approach to home animal care is a virtual godsend. FOUR PAWS, FIVE DIRECTIONS includes descriptions of acupuncture and Chinese herbal medicine treatments, with special emphasis placed on clear, uncomplicated approaches to acupressure and diet that you can do at home. And just wait till you see the photographs These vivid color portraits accurately chart the meridians and acupressure points of thirty-two gorgeous, furry models. Pet owners and students of veterinary medicine alike will appreciate this unique and upbeat guide to interacting more holistically with our beloved feline and canine friends.
About the Author
Schwartz has been a natural and holistic veterinarian for ore than 20 years.

Baron Schwartz is a software engineer who lives in Charlottesville, Virginia and goes by the online handle of "Xaprb," which is his first name typed in QWERTY on a Dvorak keyboard. When he's not busy solving a fun programming challenge, he relaxes with his wife Lynn and dog Carbon. He blogs about software engineering at http: //www.xaprb.com/blog/.