Skills Training Manual for Treating Borderline Personality Disorder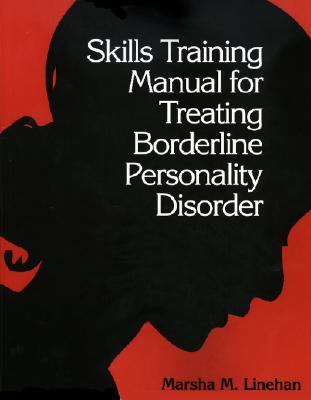 Skills Training Manual for Treating Borderline Personality Disorder
Guilford Publications, Paperback, 9780898620344, 180pp.
Publication Date: May 1993
* Individual store prices may vary.
Shop Local
Enter your zip code below to find indies closest to you.
Description
The two volumes in Dr. Linehan's program cover the full range of borde rline conditions. In her far-reaching new text, Cognitive-Behavioral T reatment of Borderline Personality Disorders, Linehan describes in per suasive clinical detail the development and implementation of DBT. Bec ause the behavioral skills training element of her program is so criti cal for working with borderline individuals, the companion Skills Trai ning Manual presents session-by-session guidelines for imparting and i ntegrating into the patient's repertoire four key psychosocial skills notably absent in borderlines. A previous version of this manual has b een successfully used in psychiatric hospitals, community health cente rs, and other settings. Together, the two pieces add up to new promise for respectful, sustained, effective work with this growing patient g roup.
About the Author
Foreword writer Marsha M. Linehan, PhD, is professor of psychology and director of the Behavioral Research and Therapy Clinics (BRTC) at the University of Washington in Seattle, WA. She is author of "Cognitive Behavioral Treatment of Borderline Personality Disorder" and "Skills Training Manual for Treating Borderline Personality Disorder. "