Dissection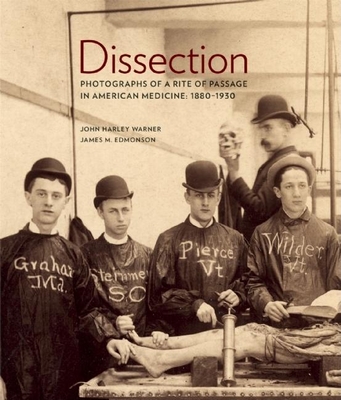 Dissection
Photographs of a Rite of Passage in American Medicine 1880-1930
Blast Books, Hardcover, 9780922233342, 207pp.
Publication Date: May 19, 2009
* Individual store prices may vary.
Buy Now
or
Shop Local
Enter your zip code below to purchase from an indie close to you.
Description
"Cadavers, camera, action!" (The New York Times Book Review). From the advent of photography in the 19th and into the 20th century, medical students, often in secrecy, took photographs of themselves with the cadavers that they dissected: their first patients. Featuring 138 of these historic photographs and illuminating essays by two experts on the subject, Dissection reveals a startling piece of American history. Sherwin Nuland, MD, said this is "a truly unique and important book [that] documents a period in medical education in a way that is matched by no other existing contribution." And Mary Roach said Dissection "is the most extraordinary book I have ever seen--the perfect coffee table book for all the households where I'd most like to be invited for coffee."
About the Author
Frank Huisman is a professor in the history of medicine at the University Medical Center Utrecht and Utrecht University, the Netherlands. He also teaches in the Department of History at Maastricht University. He is the author of Stadsbelang en standsbesef and co-editor of Medische geschiedenis in regionaal perspectief. John Harley Warner is Avalon Professor and Chair of the History of Medicine at the Yale University School of Medicine and a professor of history and of American studies at Yale University. He is the author of The Therapeutic Perspective and Against the Spirit of System.