Lolly Willowes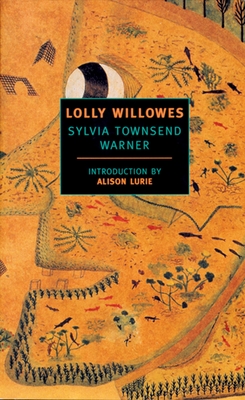 Lolly Willowes
Or the Loving Huntsman
New York Review of Books, Paperback, 9780940322165, 222pp.
Publication Date: September 30, 1999
* Individual store prices may vary.
Buy at Local Store
Enter your zip code below to purchase from an indie close to you.
or
Buy Here
Description
The book] I ll be pressing into people's hands forever is Lolly Willowes, the 1926 novel by Sylvia Townsend Warner. It tells the story of a woman who rejects the life that society has fixed for her in favor of freedom and the most unexpected of alliances. It completely blindsided me: Starting as a straightforward, albeit beautifully written family saga, it tips suddenly into extraordinary, lucid wildness. - Helen Macdonald in "The New York Times Book Review"'s By the Book."
In "Lolly Willowes," Sylvia Townsend Warner tells of an aging spinster's struggle to break way from her controlling family a classic story that she treats with cool feminist intelligence, while adding a dimension of the supernatural and strange. Warner is one of the outstanding and indispensable mavericks of twentieth-century literature, a writer to set beside Djuna Barnes and Jane Bowles, with a subversive genius that anticipates the fantastic flights of such contemporaries as Angela Carter and Jeanette Winterson.
About the Author
"Sylvia Townsend Warner" (1893-1978) published seven novels, four volumes of poetry and eight volumes of short stories. She also wrote the biography of T. H. White, and spent ten years of her life as one of the four editors of the ten-volume compilation Tudor Church Music. She lived most of her adult life with her close companion Valentine Ackland.Faber Finds are reissuing four volumes of her short stories: "Winter in the Air", "A Spirit Rises", "A Stranger with a Bag" and "Scenes of Childhood".

Alison Lurie (b. 1926) is a Pulitzer Prize winning author of fiction and nonfiction. Born in Chicago and raised in White Plains, New York, she joined the English department at Cornell University in 1970, where she taught courses on children s literature, among others. Her first novel, "Love and Friendship"(1962), is a story of romance and deception among the faculty of a snowbound New England college. It won favorable reviews and established her as a keen observer of love in academia. It was followed by the well-received"The Nowhere City"(1966) and"The War Between the Tates"(1974). In 1984, she published"Foreign Affairs", her best-known novel, which traces the erotic entanglements of two American professors in England. It won the Pulitzer Prize in 1985. In 1998, Lurie published"The Last Resort". In addition to her novels, Lurie s interest in children s literature led to three collections of folk tales and two critical studies of the genre. Lurie officially retired from Cornell in 1998, but continues to teach and write.In 2012, she was awarded a two-year term as the official author of the state of New York."The Language of Houses"(2014) is her most recent book.Lurie lives in Ithaca, New York, and is married to the writer Edward Hower. She has three grown sons and three grandchildren.
Praise For Lolly Willowes…
Sylvia Townsend Warner's brilliantly varied and self-possessed literary production never quite won her the flaming place in the heavens of repute that she deserved. In Lolly Willowes, her first novel, she moves with somber confidence into the realm of the supernatural, and her prose, in its simple, abrupt evocations, has something preternatural about it. This is the witty, eerie, tender but firm life history of a middle-class Englishwoman who politely declines to make the expected connection with the opposite sex and becomes a witch instead.
— John Updike

Silvia Townsend Warner…is perhaps the most unjustly neglected of all the modern masters of fiction. She is remembered as a writer of historical novels, but her novels are written with such extraordinary immediacy that they stretch the possibilities of long-disparaged genera and blur the distinction between historical fiction and serious literature….Like the controversial movie Thelma and Louise, Lolly Willowes is [a] Rorschach blot that might suggest liberation to some readers and folly to others. It is an edgy tale that suggests how taking control of one's own life might entail losing control; it might even entail an inexorable drift toward an unknown and possibly disastrous fate. In short, Lolly Willowes would be an ideal book-club selection, sure to spark a rousing discussion.
— Tim Walker, News-Press