Pwanda!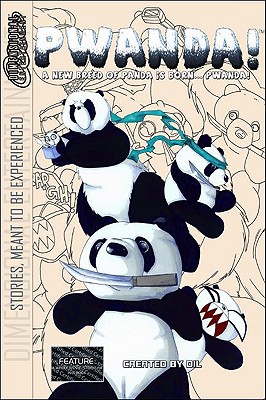 Pwanda!
Dimension Entertainment, Paperback, 9780955627491, 295pp.
Publication Date: October 2009
* Individual store prices may vary.
Shop Local
Enter your zip code below to find indies closest to you.
Description
After the destruction of his entire village, Hoshi decides he has to do something about it. The village elder explains that it was destroyed by the evil sorcerer, Adurag, so he could get his evil hands on the pyramid vortex- an energetic shield that stopped evil sorcerers and demons from entering. So Hoshi is ordered to guard the village.However, Hoshi is distracted by a little Pwanda, Dipsyfear. There are plenty of surprises waiting for Hoshi, as he knows he has a chance of getting the vortex back with the help of his freinds, Dipillow, Action Dips, Dipsyfear, Baby Dips, Sippy and Kouki. Will Hoshi be able to understand the wise beings message? Let the quest for the pyramid vortex, begin "Pwanda is ready to take on the world as Dil and his team have created a wonderful and kick-ass character to rival the most martial arts savvy of the Super bears. Go Pwanda ." Richard Taylor (Co-founder and Head of Weta Workshop)(The Lord of The Rings, The Chronicles of Narnia, District 9)
About the Author
Dil not only opens up a thrilling new world full of fun loving Pwandas, he also brings together great levels of philosophy and thought provoking ideas to the plate. He resides in Wolverhampton, UK.