Boardwalk Empire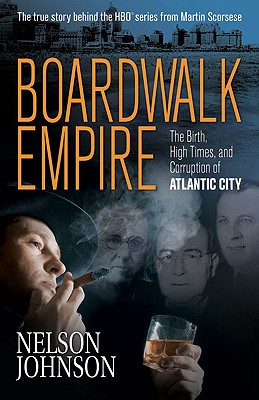 Boardwalk Empire
The Birth, High Times, and Corruption of Atlantic City
Plexus Publishing, Paperback, 9780966674859, 296pp.
Publication Date: September 2009
* Individual store prices may vary.
Shop Local
Enter your zip code below to find indies closest to you.
Description
From its inception, Atlantic City has always been a town dedicated to the fast buck, andthis wide-reachinghistory offers a riveting account ofits past 100 yearsfrom the city'sheyday as a Prohibition-era mecca of lawlessness to its rebirth as a legitimate casino resort in the modern era. A colorful cast of characters, led by Enoch Nucky Johnson, populates this stranger-than-fiction account of corrupt politics and the toxic power structure that grew out of guile, finesse, and extortion. Atlantic City's shadowy pastthrough its rise, fall, and rebirthis given new light in this revealing, and often appalling, study of legislative abuse and organized crime.