Visions of America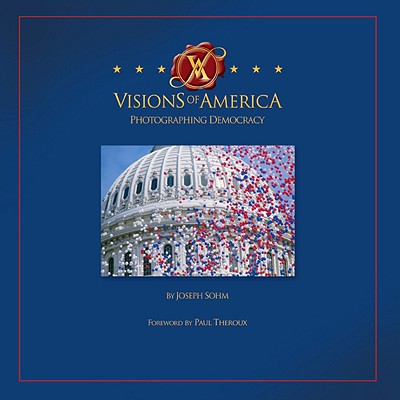 Visions of America
Photographing Democracy
Visions of America, Hardcover, 9780970795717, 301pp.
Publication Date: November 1, 2009
* Individual store prices may vary.
Buy at Local Store
Enter your zip code below to purchase from an indie close to you.
or
Not Currently Available for Direct Purchase
Description
Visions of America addresses a single question: How do you photograph democracy?After all, democracy is an idea and not something one can easily wrap one's lens around. But photographing democracy is indeed what Joseph Sohm has done in this epic journey across the 50 states. To capture this country's incredible diversity, Sohm framed his national work as George Seurat might a pointillist painting. With each photograph, an individual dot was applied to his American canvas. Spanning three decades, tens of thousands of images were assembled in what becomes a compelling mosaic. Sohm takes us on an insightful journey down the back roads and byways of the U.S., which ultimately leads to a deeper understanding of who we are as a nation. Visions of America is a sweeping portrait of life in the American democracy, a portrait that shows us the United States. With a foreword by legendary travel writer, Paul Theroux and lyrics by two of America's most distinguished songwriters, Alan and Marilyn Bergman, Visions of America is a work of historic significance.
About the Author
Joseph Sohm is a Photo-Historian. He has published 50,000 times in "National Geographic, Time, Newsweek, New York Times, Washington Post", CNN, ABC, History Channel and MSNBC. His photographs appear in President Clinton's "My Life" and his Presidential Library, in Bill Mahr's "Real Time", Al Gore's "An Inconvenient Truth" and on John Grisham's "King of Torts" and NBC's "Concert For America."

PAUL THEROUXis the author of many highly acclaimed books. His novels include The Lower River and The Mosquito Coast, and his renowned travel books include Ghost Train to the Eastern Star and Dark Star Safari. He lives in Hawaii and Cape Cod.