Big in Japan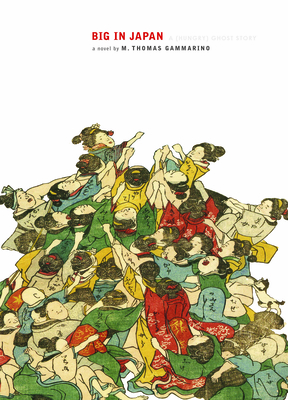 Big in Japan
A Ghost Story
Chin Music, Paperback, 9780974199597, 226pp.
Publication Date: December 1, 2009
* Individual store prices may vary.
Buy at Local Store
Enter your zip code below to purchase from an indie close to you.
or
Buy Here
Description
A ruthless yet sympathetic novel of the Western male imagination vis-à-vis the Japanese woman.
About the Author
M. Thomas Gammarino is the author of the novella "Jellyfish Dreams" (Amazon Kindle Single, 2012) and the novel "King of the Worlds" (coming from Chin Music Press April 2016). In 2013 he received the Elliot Cades Award for Literature. He lives and teaches in Honolulu with his wife and kids.
Praise For Big in Japan…
In Brain, Gammarino has created a perfect hero for the Age of Anxiety. Propelled by the author's knack for both pitch-perfect dialogue and startling metaphors, the reader follows Brain on an ill-fated tour of the Land of the Rising Sun, where he loses his band but finds himself in slow, painful, hilarious fashion." Ron Currie Jr., author of Everything Matters! and God is Dead.

This book will make you wonder if you've ever had sex. I mean ever really had sex, and if you haven't, should you? It's a book that takes on the big questions. Can desire be quenched? What is enlightenment? To find out you much become the brains of a rock band that goes sky high while you descend literally to the bowels of the Earth. Above all this is a serious book (by a terrific writer), painful, soulful, and at the same time one of the funniest books I've ever read. Gammarino is first rate." Robert Shapard, editor of New Sudden Fiction: Short-Short Stories from America and Beyond

"Think a more jocular Joshua Furst, a much smarter Chuck Palahniuk. Think a hipper cross-cultural version of Tom Wolfe's I Am Charlotte Simmons as narrated by the suitors." Kevin T.S. Tang, KGB Lit Journal

"Self- and sex-obsessed, Brain is an easy character to despise. It is to Gammarino's credit that we remain interested in him as he spirals downward" David Cozy, Japan Times

"Gammarino writes with the self-assurance and narrative voice of a well-seasoned (and well-traveled) professional." Danielle Dreger-Babbitt, Seattle Books Examiner

"Gammarino shows real promise as an author who can crack open the head of a warped individual and show us the rot inside." Paul Constant, The Stranger