Chi Kung for Health and Vitality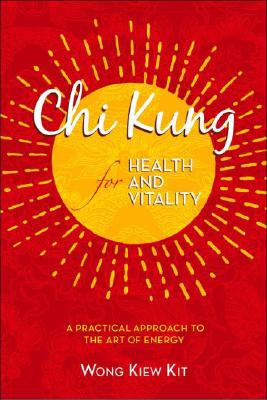 Chi Kung for Health and Vitality
A Practical Approach to the Art of Energy
Cosmos Press, Paperback, 9780974995847, 200pp.
Publication Date: September 2007
* Individual store prices may vary.
Shop Local
Enter your zip code below to find indies closest to you.
Description
This clear, easy-to-follow guide, by the internationally acknowledged Grandmaster Wong Kiew Kit, shows how we can all benefit from chi kung's energy-cultivating techniques. The book encourages you to plan your ownfitness program around the unique exercise sequence, which will: . Enhance Mind and Body Fitness. Develop Vitality for a Healthy Sex Life. Decrease Stress. Prevent and Combat IllnessThis is a fun and fulfilling form of exercise that is equally enjoyable for beginners and practitioners alike.
About the Author
Wong Kiew Kit, popularly known as Sifu Wong, is the fourth generation successor of Venerable Jiang Nan from the famous Shaolin Monastery in China and Grandmaster of Shaolin Wahnam Institute of Kungfu and Chi Kung. He received the "Chi Kung Master of the Year" Award during the Second World Congress on Chi Kung held in San Francisco in 1997. He has practiced and taught the Shaolin arts for more than 3 decades and has more than 60,000 students all over the world.