Give God the Glory!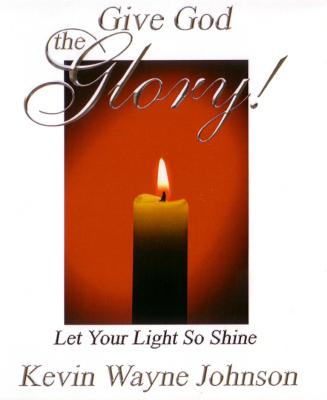 Give God the Glory!
Let Your Light So Shine!
Writing for the Lord Ministeries, Paperback, 9780975257296, 53pp.
Publication Date: July 1, 2004
* Individual store prices may vary.
Buy at Local Store
Enter your zip code below to purchase from an indie close to you.
or
Not Currently Available for Direct Purchase
Description
Light (phos) means to give light. It is that which enables us to see (able to clearly distinguish between right and wrong). It is the intellectual, moral, and spiritual element by which we may see (Matthew 6:23). Jesus Christ is the light of the world (John 1:9) and the children of light is a term for true disciple (Luke 16:8 and Ephesians 1:8). God is the source of this light as the sun is the other. Through our light, we make God visible to all men and demonstrate that His love transcends all that is wrong with this world. Light defines the very essence of the children of God. It is a word that is used throughout The Holy Bible 264 times It is characterized as an element that: Illuminates, Shines, Exposes and expels darkness, Projects and extends brightness, Causes one to see, Radiates and Reveals. Light is described as an element that represents: Radiance (Matthew 7:12) Spiritual awareness and right living (1 John 1:7) A characteristic of God (Psalm 27:1) The opposite of darkness (Genesis 1:3-4) Illuminates (Matthew 6:22) Leads the way (Micah 7:8), and The Glory of God (1 Timothy 6:16). The biblical message, biblical preaching and biblical teaching in this devotional/gift book come from Old Testament and New Testament Scriptures. Matthew 5:13-16 serves as biblical study and in essence, the biblical thought for the day relative to the significance of the word light. Now in its third printing and selling strong, this devotional and gift book, a companion to Called to be Light in the Workplace, can be purchased at your favorite local Christian book store, amongst the family of Christian bookstores, on line Christian bookstore, Christian books and Bibles, including Christian books online, Christian bookshop, the church bookstore, various Christian booksellers and wherever you can locate Christian books for sale. Christian book author Kevin Wayne Johnson recommends this devotional/gift book to men, women, boys and girls, that place additional emphasis on the word light. As children of God, our light is desperately needed in this world to bring hope, change and encouragement.