How Can I Heal What Hurts?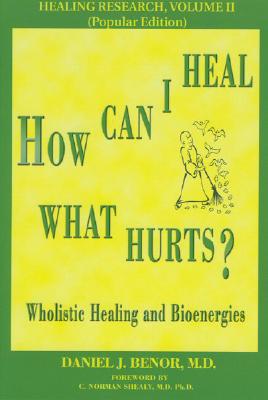 How Can I Heal What Hurts?
Wholistic Healing and Bioenergies
Wholistic Healing Publications, Paperback, 9780975424834, 647pp.
Publication Date: March 2005
* Individual store prices may vary.
Shop Local
Enter your zip code below to find indies closest to you.
Description
In this book, explore techniques which can be used for self-healinglearn about biological energy medicine as well as interactions of bilogical energies with environmental energies. Written by a physician who is also an energy medicine practitioner and researcher, How Can I Heal What Hurts? documents his research that demonstrates the presence and roles of the energy body, in addition to unconventional energies and their relevance to healing. Learn how the body and mind work together in health and illness and how new and ancient wholistic mindbody techniques can be used to heal physical and psychological problems.
About the Author
Daniel J. Benor, M.D. is a holistic psychiatric psychotherapist who includes bodymind approaches, spiritual awareness, and healing in his practice. He lectures and leads experiential workshops on stress management, self-healing, spiritual awareness, and healing. Dr. Benor is the author of Healing Research, Volumes 1-4 and many articles on holistic, spiritual healing. He appears internationally on radio and TV. He is a founding diplomate of the American Board of Holistic Medicine, Coordinator for the Council for Healing (a nonprofit organization that promotes awareness of spiritual healing), and has served for many years on the advisory boards of the journals Alternative Therapies in Health and Medicine, Subtle Energies.

Dr. Shealy is world renowned for his pioneering work in the fields of pain management and alternative forms of treatment. He is a Harvard-trained neurosurgeon, the founding President of the American Holistic Medical Association, President of the International Society for the Study of Subtle Energy and Energy Medicine and the President of Holos University Graduate Seminary. He has written scores of articles and books including the widely acclaimed Life Beyond 100 Secrets of the Fountain of Youth and The Creation of Health: Merging Traditional Medicine with Intuitive Diagnosis, which he co-wrote with Caroline Myss, Ph.D.