The Organic Gardeners Handbook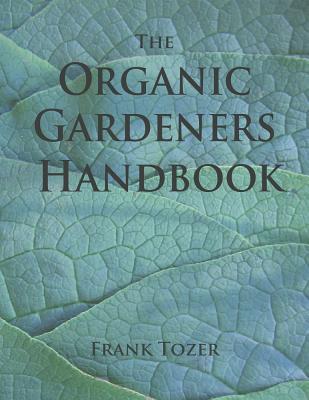 The Organic Gardeners Handbook
Green Man Publishing, Paperback, 9780977348916, 247pp.
Publication Date: August 1, 2008
* Individual store prices may vary.
Not Currently Available for Direct Purchase
or
Shop Local
Enter your zip code below to purchase from an indie close to you.
Description
The Organic Gardeners Handbook tells you everything you need to know to create a highly productive vegetable garden. Combining European tradition with American creativity, it covers the art and science of organic gardening with a depth that is rarely seen in contemporary books. There are chapters on every aspect of organic vegetable gardening, soil dynamics, soil management, cultivation, composting, crop planning, raising seedlings, watering, harvesting, seed saving, greenhouses, and much more. Whether you are a complete novice and need your hand held through every step, or a veteran gardener with a permanent layer of soil under your fingernails, you will find this book both helpful and informative. A book that will soon be covered in dirty fingerprints, The Organic Gardeners Handbook is a companion to The Vegetable Growers Handbook.
About the Author
Frank Tozer grew up in England and moved to the United States in his early twenties, bringing with him the English affinity for gardening. He has been fascinated by edible plants and food gardening for all of his adult life and believes that almost everyone would benefit from growing some of their own. He became a writer by default after spending many years learning about plants and gardening from books, when he came to the conclusion that he could write better books than those he was reading. This began a writing career that has so far resulted in four books on various aspects of growing food. He first moved to Santa Cruz, California, to be an apprentice at the famous UCSC Farm and Garden, but stayed there because of the wonderful climate for gardening. He now lives in the Santa Cruz Mountains, in a house he built almost singlehandedly, surrounded by a 2 1/2-acre garden of woods, fruit trees, shrubs, and a multitude of edible plants (he long ago lost count of the number, but estimates it to be close to 500 species).