The Cop with the Pink Pistol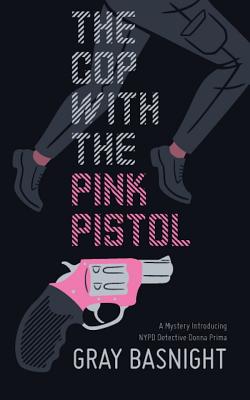 The Cop with the Pink Pistol
A Mystery Introducing NYPD Detective Donna Prima
Ransom Note Press, Paperback, 9780977378784, 220pp.
Publication Date: March 2012
* Individual store prices may vary.
Shop Local
Enter your zip code below to find indies closest to you.
Description
NYC Detective Donna Prima, busted down to desk clerk for reasons known only to her and her captain, goes out on what looks to be a routine apartment robbery in Greenwich Village's Sixth Precinct. There she meets actor Conner Anderson, who's enjoying overnight success in TV's most-watched daytime soap, Vampire Love Nest. Conner, a wannabe detective since boyhood, alerts Donna to some strange goings-on in the bar across the street, and Donna sees her chance to make a big-time bust and have her detective status restored. There's only one catch: Conner wants to be part of the investigation. Against her better judgment, and only because she finds Conner so attractive, Donna agrees, and the two set out to find out the connection between a blue-collar watering hole and an upstate New York trash-hauling company, which may be involved in the theft of uranium from a nuclear power plant on the Delaware River.