The Girl Who Fished with a Worm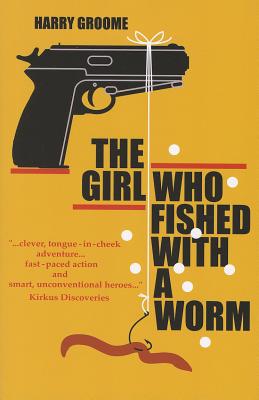 The Girl Who Fished with a Worm
Connelly Press, Paperback, 9780979741524, 92pp.
Publication Date: May 2012
* Individual store prices may vary.
Shop Local
Enter your zip code below to find indies closest to you.
Description
Swedish billionaire Olaf Gedda is found dead and his eccentric fishing colleague, Gotilda Salamander, is arrested for firing the fatal shot. Her prints were found on the bucket of worms beside the body, so who else could it be? Salamander's old flame, investigative journalist Jerker Rhindtwist, discovers that a few others had motives as well but, in the end, Salamander must escape from jail and, using her computer hacking expertise, hook the murderer herself. With the help of solid research on Rhindtwist's part, and well-planted karate kicks on Salamander's, the efficient duo finds its way to justice, Swedish style.
About the Author
HARRY GROOME spends every night he can sleeping in a lean-to in the Adirondack Mountains with his canine literary advisors; for Harry it's usually a two dog night. His short stories, poems and articles have appeared in dozens of magazines and anthologies and have won several awards. Visit Harry's website at www.harrygroome.com