Denis Wood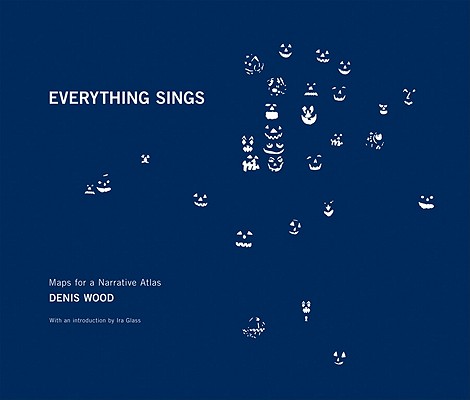 Denis Wood
Everything Sings
Siglio, Paperback, 9780979956249, 112pp.
Publication Date: February 28, 2011
* Individual store prices may vary.
Not Currently Available for Direct Purchase
or
Shop Local
Enter your zip code below to purchase from an indie close to you.
Description
With artful wit and rigor, the cartographer Denis Wood has written numerous books (including the influential bestseller "The Power of Maps") that reorient his readers not only to our neighborhoods, homes and bodies, but also to our own very human instinct to understand where we live by mapmaking. At the heart of Wood's investigations is a near-legendary endeavor: the Boylan Heights maps, begun in 1982, and now published in "Everything Sings." Surveying his century-old, half-square mile neighborhood Boylan Heights in Raleigh, North Carolina, Wood began by paring away the inessential "map crap" (scale, orientation, street grids) and, in searching for the revelatory in the unmapped and the unmappable, he ended up plotting such phenomena as radio waves permeating the air, the light cast by street lights and Halloween pumpkins on porches. As radio host Ira Glass writes in his introduction to this volume, "we see which homes have wind chimes and which ones call the cops. We see the route of the letter carrier and the life cycle of the daily paper. Wood is writing a novel where we never meet the main characters, but their stuff is everywhere." Together, Wood's maps accumulate into a multi-layered story about one neighborhood that tells the larger story of what constitutes the places we call home.

Denis Wood (born 1945) is a geographer, an independent scholar and the author of several books on maps, including the popular and highly influential "The Power of Maps" (which originated as an exhibition Wood curated for the Cooper-Hewitt National Museum of Design). His most recent publications include "The Natures of Maps "(co-authored with John Fels) and "Rethinking the Power of Maps "(with Fels and John Krygier). Selected maps from "Everything Sings" have been exhibited internationally such as at the Tang Teaching Museum at Skidmore College, as well as included in a variety of publications, including Katherine Harmon's "You Are Here: Personal Geographies and Other Maps of the Imagination."




About the Author
Denis Wood is a writer living in Raleigh, North Carolina. He is the author of several books, including the bestselling The Power of Maps, written for the award-winning Power of Maps exhibition he put together at Cooper-Hewitt, National Design Museum. The exhibit was later remounted at the Smithsonian Institution. From 1974 to 1996, Wood was Professor of Design at North Carolina State University. He received a doctorate in geography from Clark University.



Ira Glass is the producer and host of the award-winning public radio program, "This American Life," Author website: thislife.org.