The Antigone Poems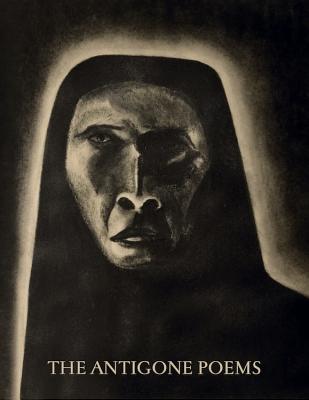 The Antigone Poems
Altaire Productions & Publications, Paperback, 9780980644708, 92pp.
Publication Date: June 2014
* Individual store prices may vary.
Buy Now
or
Shop Local
Enter your zip code below to purchase from an indie close to you.
Description
An intensely personal invocation of the ancient Greek tragedy, The Antigone Poems was created in the 1970s while writer Marie Slaight and artist Terrence Tasker were living in Montreal and Toronto. A bold retelling of the ancient tale of defiance and justice, its poetry and images capture the anguish and despair of the original tale in an unembellished modernized rendition.
About the Author
Marie Slaight (1954-) has worked in Montreal, New Orleans and Buenos Aires as a writer, producer, and performer for film, theatre and music. She is now the director of Sydney-based Altaire Productions and Publications, which has been involved in independent New Orleans music such films as the award-winning documentary Bury the Hatchet. Her poetry has appeared in American Writing, Poetry Salzburg, New Orleans Review, Pittsburg Quarterly, Abiko Quarterly and elsewhere.

TERRENCE TASKER (1947-1992) was born in Saskatchewan, Canada, the son of a lumberjack. Raised in rural western Canada, he went on to become a self-taught artist and filmmaker. He made a series of short films which screened in New York and Toronto. He co-founded and built the original Studio Altaire, a 90-seat theater and visual art gallery that also ran after hours jazz concerts in downtown Montreal. He worked as a set builder as well as working in construction, mining, finance, industrial installations, taxi driving and film projectionist. He created the artwork for The Antigone Poems in the 1970s, while living in Montreal and Toronto.
Praise For The Antigone Poems…
'This is the most strangely beautiful book to come across this desk in a long time....And I ADORE these weird little poems. They are surreal and wild. The charcoal drawings are terrifyingly brilliant. They scare the bejesus out of you and you can't stop turning the pages. It's like bingeing on BREAKING BAD and WAKING THE DEAD both at once. I deem this a holy book—written in ecstasy and the madness of genius and I hope it's reprinted and lasts forever...'-Grace Cavalieri, The Washington Independent Review of Books

'Haunting. If one word describes Marie Slaight's The Antigone Poems, this is it.… Overall, Slaight's The Antigone Poems, written in the 1970s and never released until now, is a disturbingly poignant and startlingly vivid portrait of one woman's suffering in the face of pain and heartbreak. It will surely not be forgotten after the turn of the last page.'-The San Francisco Book Review

'…A beautifully bound, impressive collection with language as evocative as its illustrations.'-Kirkus Reviews

'Divided into five chapters, Slaight's stark, simple writing speaks volumes about pain, love, suffering and eroticism. The poetry is dark and sensual, occasionally disconcerting…'-The Portland Book Review