Le Gun 1,2,3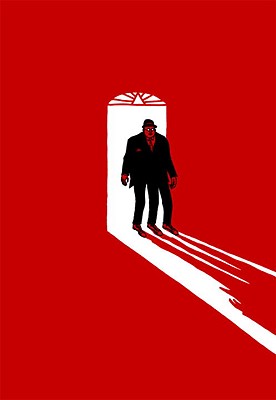 Le Gun 1,2,3
Mark Batty Publisher, Hardcover, 9780981780504, 400pp.
Publication Date: March 29, 2011
* Individual store prices may vary.
Not Currently Available for Direct Purchase
or
Shop Local
Enter your zip code below to purchase from an indie close to you.
Description
LE GUN is an art collective established by graduates from London's Royal College of Art's department of Communication Art and Design that puts out an eponymous magazine. Since the 2004 inception of LE GUN, the group's core – Neal Fox, Matthew Appleton, Bill Bragg, Chris Bianchi, Alex Wright and Robert Greene – has produced four issues of the vibrant, over-sized publication, not to mention countless projects in London that have garnered attention from media outlets like Eye and i-D. 

Small, scrappy and dedicated to celebrating the work of illustrators from around the globe, the first three issues of LE GUN came and went, making an impact, but leaving people searching for it to no avail. Since MBP appreciates small, scrappy and dedicated, we are proud to re-release the first three issues of LE GUN exactly as they first appeared, except now they are bound into this impressive single book. See what you've been missing. The LE GUN secret is secret no more!
About the Author
Neal Fox is the kind of person who zigs when everyone else zags. (In fact, that's the theme of his poem, "Why Not?") He hates being one of the crowd, doesn't like to conform, and sees no point in limiting his creativity. Eccentric and eclectic, he's won awards for music, videos, and art. Fox is the co-creator of the Confetti Company books (with recordings narrated by actor Robert Guillaume). The multicultural series inspired the HBO special, Happy Ever After: Fairy Tales for Every Child. As a writer of children's songs ("Big Horned Sheep," "I'm an Elephant"), it was natural to move into poetry. Fox loves to play with words and never takes anything-including himself-too seriously. His style ranges from innocent to edgy, heartwarming to hilarious. He can give a lesson without a lecture, make kids feel smarter, and make the world a friendlier place.

ROBERT GREENE is a self-described history nut with a degree in classical studies. He has worked in New York as an editor and writer at several magazines including "Esquire" and in Hollywood as a story developer and writer. He is also the author of "The Art of Seduction" and lives in Los Angeles.