Living a Longer, Healthier Life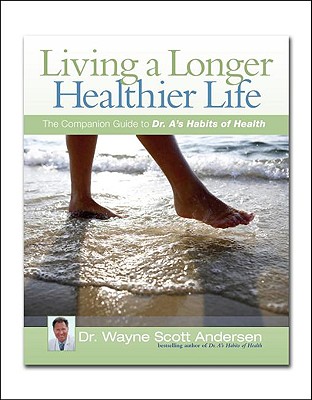 Living a Longer, Healthier Life
The Companion Guide to Dr. A's Habits of Health
Habits of Health Press, Paperback, 9780981914626, 181pp.
Publication Date: May 2010
* Individual store prices may vary.
Shop Local
Enter your zip code below to find indies closest to you.
Description
This workbook serves as the companion guide to the best-selling book Dr. A's Habits of Health, a comprehensive manual designed to give you control of your daily habits and behaviors in order to create a life of vibrancy and optimal health. Living a Longer, Healthier Life is a critical piece of self-actualization. It's the difference between just reading about creating health and actually doing it.
About the Author
Dr. Wayne Scott Andersen is one of the nation s foremost physicians in nutritional intervention. He has devoted his career to forging new territory in the realm of creating optimal health through a comprehensive approach that addresses and breaks through logistical and psychological barriers. As the nation s tenth board-certified physician in critical care, he helped pioneer the emerging subspecialty of intensive care medicine, serving as director of critical care at Grandview Medical Center. Now cofounder of Take Shape for Life and executive director of the Health Institute, a training and certification organization in the emerging field of health coaching, he also serves as medical director of Medifast.