Havana Is a Really Big City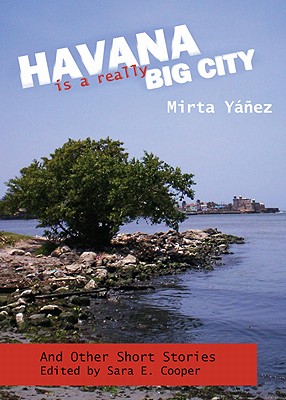 Havana Is a Really Big City
And Other Short Stories
Cubanabooks, Paperback, 9780982786000, 98pp.
Publication Date: October 5, 2010
* Individual store prices may vary.
Not Currently Available for Direct Purchase
or
Shop Local
Enter your zip code below to purchase from an indie close to you.
Description
Fiction. Latino/Latina Studies. Women's Studies. Translated from the Spanish by Sara E. Cooper with Victoria L. McCard, Lizabeth Paravizini-Gebert, Claudette Williams, and Leslie Bary. Catherine Davies notes that "Yanez writes about everyday life in Havana; her chatty, colloquial style full of light-hearted humour, whatever the theme, makes her fiction a delight to read." Yanez brings a critical and analytical gaze to rest on the culture and society that surrounds her. Her fictional world is complex, her characters are in conflict with themselves and the human condition. However much an ideology or code of ethics might inform her work, Yanez has always subtly, yet insistently questioned and undercut the myth that any official discourse is infallible. Themes of class, race, gender, and sexuality are artfully interwoven in humorous and poignant narratives that make the reader pause to rethink her/his views or assumptions about Cuba and about life.
About the Author
Mirta Yanez is a writer, journalist, and formerly a professor of Latin American literature at the University of la Habana in Cuba.
She also has edited numerous collections of short stories, poetry, and critical essays, most notably the 1996 "Estatuas de sal: Cuentistas cubanas contemporaneas," also published in English translation as "Cubana," which is the first collection (published in Cuba) to include stories by women writers still in Cuba and in exile. Her newest collections, "Album de poetisas cubanas, Cuentistas cubanas contemporaneas" (Argentina), and "Cubanas a capitulo" are also now out.