The Girl with Brown Fur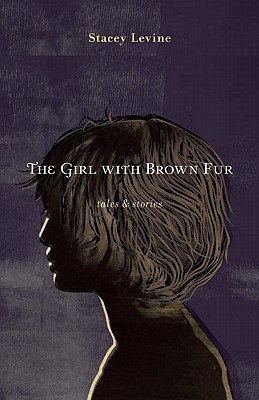 The Girl with Brown Fur
Tales & Stories
Starcherone Books, Paperback, 9780984213344, 179pp.
Publication Date: April 19, 2011
* Individual store prices may vary.
Not Currently Available for Direct Purchase
or
Shop Local
Enter your zip code below to purchase from an indie close to you.
Description
Fiction. In her new collection, the first since her PEN-West Award-winning MY HORSE AND OTHER STORIES (Sun & Moon Press, 1992), Stacey Levine gives us twenty-eight new, feral, untamable stories, in myriad modes, from laugh- out-loud funny, to Kafka-nightmarish, lyrical, elegiac, and philosophical. Rooted in the quotidian and often mundane details of everyday life, these stories turn our expectations upside down. Levine, the author of, most recently, the novel Frances Johnson, again shows why many consider her a genius of contemporary fiction.
About the Author
Stacey Levine is an American novelist, short story author and journalist. Born in St. Louis, she attended The University of Missouri's journalism school and the University of Washington. Her fiction and criticism have appeared in numerous journals, including The Washington [D.C.] Review, Fence, The Denver Quarterly, Tin House, the Notre Dame Review, the Iowa Review, The Seattle Times, Bookforum, The Stranger, and others.Reviewer and filmmaker Kristy Eldridge remarked of Levine's 1998 novel Dra---: "[It] takes place at the site of the earliest human issues. Levine even uses overtly Freudian underpinnings, as Dra--- at one point nestles jealously between a man and woman who are trying to have sex...her sexuality is located at such a submerged area of childish fantasy that it could scarcely be termed a 'drive.' Levine evokes the early stages of longing with beautiful, arresting prose."Time Out New York described Levine's novel Frances Johnson as possessing "an uncanny vibe...and full of weird lacunae." Stephen Beachy, in the San Francisco Bay Guardian, observed: "If Levine's worlds sometimes evoke those of French writer Marie Redonnet or Canadian Steve Wieners, these psychic zones are entirely her own." Levine received a PEN/West Fiction award (1994) and was a Finalist for the 2006 Washington State Book Award in Fiction. She has received a number of writing grants and fellowships. She wrote the script for a radio play, The Post Office (1996), and the libretto for an historical puppet opera, The Wreck of the St. Nikolai (2004); these works were directed and performed in Seattle by members of The Black Cat Orchestra and Spectratone International. Levine currently lives in Seattle, where she continues to write fiction and publish in periodicals.